License plate Canada, those ubiquitous metal or plastic rectangles affixed to the front and rear of vehicles, serve as more than just identification. In Canada, these plates are more than just random combinations of letters and numbers.
They carry information that can tell you a lot about a vehicle, its origin, and its owner. In this article, we will explore the fascinating world of Canadian license plates, how to decipher them, and how you can use them to find information about a car.
Table of Contents
DECODE YOUR VIN INSTANTLY
CHECK THE VIN OF YOUR SELECTED CAR RIGHT HERE
NEW!
CHECK YOUR LICENSE PLATE INSTANTLY
CHECK THE LICENSE PLATE OF YOUR CAR HERE
Features of a License Plate Canada
Canada is a vast and diverse country, and its license plates reflect this diversity. Here are some common features of Canadian license plates:
1. Provinces and Territories:
Canada is divided into ten provinces and three territories, each with its unique license plate designs and formats. These plates often feature symbols or imagery that represents the region.
For instance, Ontario's plates display the province's official emblem, a trillium, while Nunavut's plates feature an image of an inuksuk.
2. Serial Numbers:
Most Canadian license plates consist of a combination of letters and numbers. These serial numbers are specific to each plate and are used to identify individual vehicles.
3. Stickers and Registration Information:
License plates often display stickers that indicate the plate's expiration date. Additionally, these stickers may also signify that the vehicle has been registered with the province or territory's transportation authority.
4. Custom and Personalized Plates:
Many provinces and territories in Canada offer the option of custom or personalized license plate Canada. This means vehicle owners can choose a specific combination of letters and numbers, or in some cases, words.
These custom plates often come with an additional fee and are subject to specific guidelines and restrictions.
5. Special Interest Plates:
Some provinces offer specialty license plates that support various causes and organizations. For example, in British Columbia, you can obtain special interest plates featuring wildlife imagery or supporting various charities.
The extra fees paid for these plates often go towards the cause they represent.
Deciphering a License Plate Canada
While Canadian license plates can appear as a random combination of letters and numbers, they do follow specific formats, and understanding these formats can help decipher the information they carry.
Each province and territory in Canada has its system for issuing license plates, but many share similar characteristics. Here's a general breakdown of how to interpret a Canadian license plate:
1. Province or Territory Identifier:
The first part of a Canadian license plate typically represents the issuing province or territory. This could be an abbreviation or an emblem unique to that region. For instance:
Ontario plates have a graphic of a trillium.
Quebec plates have "Quebec" or "Je me souviens."
British Columbia plates have a depiction of a mountain.
Northwest Territories plates feature the northern lights.
2. Serial Numbers:
The central portion of the license plate consists of a combination of letters and numbers, unique to each plate. This alphanumeric code identifies the specific vehicle to which the plate is assigned.
3. Sticker or Year Identifier:
The sticker or year identifier on a license plate usually signifies when the plate was issued and when it expires. Many Canadian provinces use a system where the plate expires on the owner's birthday. If the sticker is red, it likely indicates the vehicle's registration has expired.
DECODE YOUR VIN INSTANTLY
CHECK THE VIN OF YOUR SELECTED CAR RIGHT HERE
NEW!
CHECK YOUR LICENSE PLATE INSTANTLY
CHECK THE LICENSE PLATE OF YOUR CAR HERE
4. Specialty Plates:
If a license plate has a special design, it's often a specialty or custom plate. These plates may feature logos, symbols, or unique color schemes. Their alphanumeric code typically follows the same format as regular plates, with specific letters and numbers assigned to the specialty plate type.
Using a License Plate to Find Information
In Canada, license plates are used primarily for identification by law enforcement and government agencies. Personal information about the owner of a vehicle is generally protected. However, there are a few ways you can use a license plate to access information about a vehicle:
1. Vehicle History Reports:
In Canada, you can obtain a vehicle history report using a vehicle's licence plate. This report provides comprehensive information about the car, including accident history, title status, and more.
You can use the tool on this page to check your license plate right now!
2. Law Enforcement and Government Agencies:
Law enforcement and government agencies have access to databases that can provide information about a vehicle and its owner based on the license plate. However, this information is typically protected and not accessible to the general public.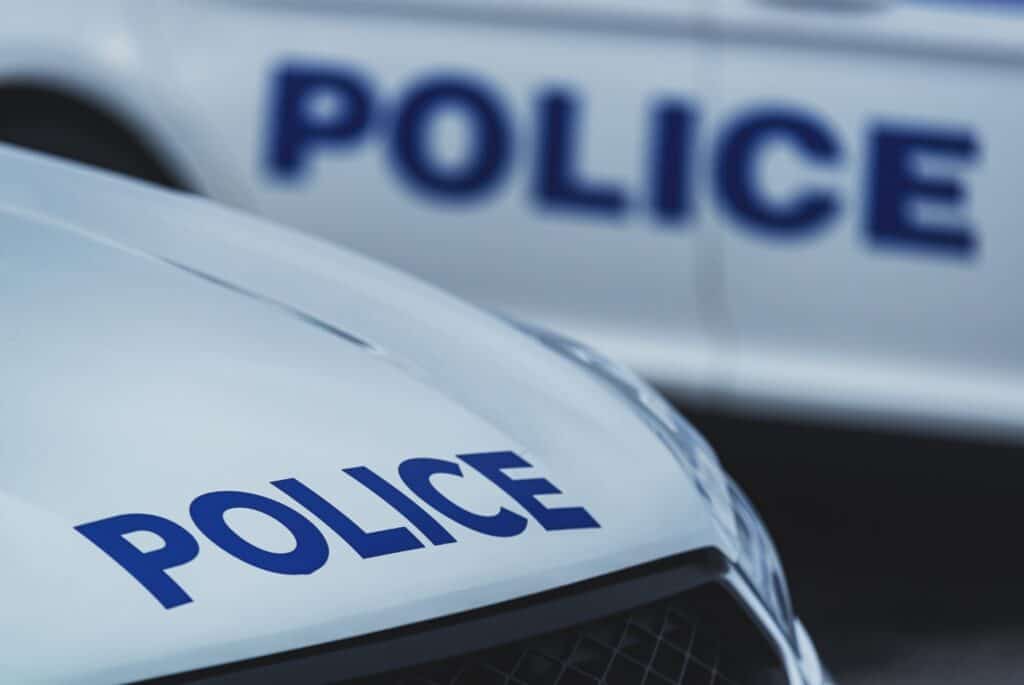 3. Specialty Plate Programs:
If you see a specialty plate on a vehicle, you might be able to find information about the cause or organization it supports by visiting the respective program's website or contacting them directly. These organizations often promote their initiatives and fundraising efforts through these plates.
Privacy Considerations
It's essential to recognize that personal information about vehicle owners is protected by privacy laws in Canada. Accessing this information without proper authorization can result in legal consequences.
Law enforcement, government agencies, and licensed professionals have specific access rights, but the general public does not.
Conclusion
Canadian license plates are more than just identification; they represent the diverse provinces and territories of the country. While you may not be able to easily access personal information about a vehicle's owner using a license plate, these plates still hold a wealth of information, from their province of origin to expiration dates and even support for various causes.
Understanding how to decipher the codes on license plates can add a layer of fascination to our daily commutes and serve as a visual reminder of the unique character of Canada.
DECODE YOUR VIN INSTANTLY
CHECK THE VIN OF YOUR SELECTED CAR RIGHT HERE
NEW!
CHECK YOUR LICENSE PLATE INSTANTLY
CHECK THE LICENSE PLATE OF YOUR CAR HERE