Buying a used vehicle is going to save you money when compared to buying a brand new vehicle. However, buying any sort of preowned vehicle is always a risky venture. You need to be aware of it's history and this may leave you asking: How do I check a vehicles history?
After all, depending on how much a vehicle was used, what it was used for, and how it was maintained, it may not be in the best condition.
You obviously don't want to end up purchasing a vehicle that's going to cost you more in repairs than it did to buy it in the first place, and you don't want to end up with a lemon either. Therefore, when buying a preowned vehicle, you always want to check its history, but how do you do this?
How Do I Check a Vehicles History?
As mentioned above, buying a used vehicle can be a risk for the buyer. Without a vehicle history check, you are relying on the integrity of the current owner to disclose all of the relevant facts to you.
However, the unfortunate reality is that used vehicles are often sold under false pretences. Someone looking to unload a vehicle to make a quick buck may not inform you of some of the negative aspects. This goes for private sellers and second-hand auto dealers alike. These people can be quite sneaky.
People who want to sell you something may do anything then can to trick you into making a purchase. The reality is that you really can't take people's word at face value. The only way to truly find out whether or not the preowned vehicle is worth buying is by doing a VIN and vehicle history check.
You don't want to end up buying a vehicle which has been labelled a lemon, has severe structural damage, has a lien on it, or anything else of the sort. A vehicle history check will inform you of any and all aspects in relation to the car's history, everything you need to know in order to make an informed purchase.
DECODE YOUR VIN INSTANTLY
CHECK THE VIN OF YOUR SELECTED CAR RIGHT HERE
NEW!
CHECK YOUR LICENCE PLATE INSTANTLY
CHECK THE LICENCE PLATE OF YOUR CAR HERE
The VIN
Realistically, the only thing that you need to check a vehicle's history is the VIN number of the vehicle. The VIN is the vehicle identification number, a 17-digit number that acts as the identifier for that vehicle.
In order to check a vehicle's history, this is the most important thing that you need. Using this VIN, you can find out literally everything there is to know about the vehicle.
Where to Find the VIN
In order to use your VIN to perform a vehicle check, you will first need to locate the VIN on your vehicle. For the majority of cars, the VIN can be found under the windshield in the bottom corner on the driver's side.
It's usually easiest to find the VIN if you go outside the car and look in through the windshield. If the VIN is not located on the dash under the windshield, it may also be located somewhere on the door pillar.
VIN Decode and History Report Service
Besides the VIN, the only other thing you will need to check your vehicle's history is a vehicle check service such as VehicleCheckCanada. Services like this will decode your VIN and provide you with a detailed history.
Simply enter the VIN number into the required field, and the service will do the rest of the work for you. Services like this can provide you with a very detailed history of everything having to do with the vehicle that has ever been recorded.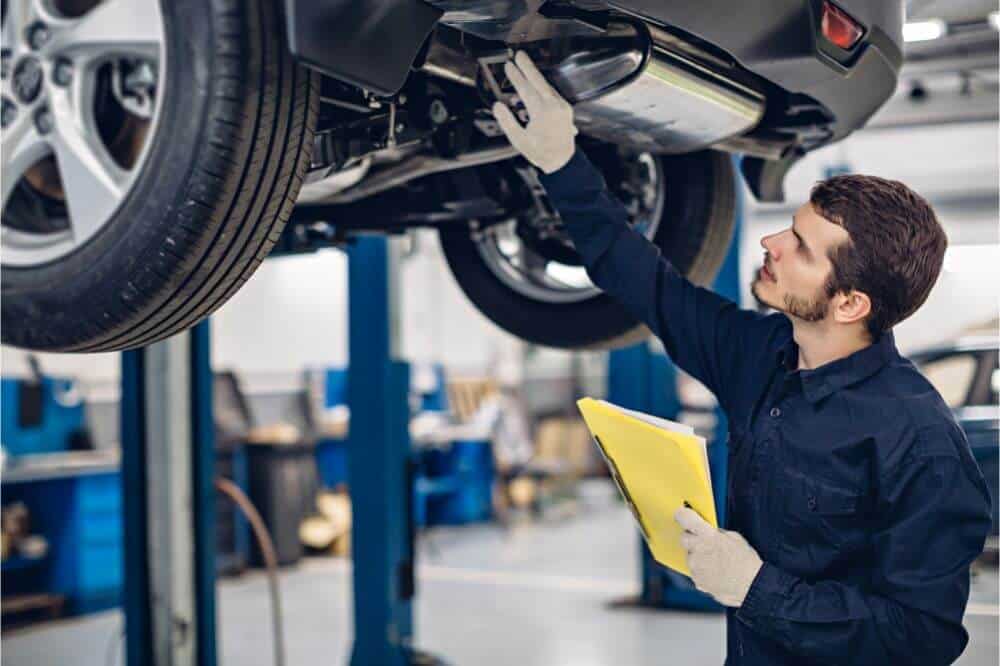 Is it Free?
Something that many people are concerned about when it comes to doing VIN and vehicle history checks is the cost. If you just spent thousands of dollars on a car, you probably don't want to spend more.
Well, the good news is that while some vehicle history check services do cost, there are also free services that are just as good. With nothing more than the 17 digit VIN, there are ways to check the vehicle's history without having to pay anything.
What Will a Vehicle History Check Tell Me?
The great thing about doing a vehicle history check is that you will get all of the necessary info you need to decide whether or not a vehicle is worth buying.
For one, this is all about preventing you from buying a vehicle which may be damaged to the point where it may put occupants at risk. Not only that, but a vehicle history check can also give you a good idea of the current shape of the car, how many more years it might last, and if the investment is worth it.
For instance, an old car with several hundred thousand miles on it may not be worth purchasing; it could end up costing you more to fix it and to get it in safe working condition than the initial purchase cost you. So, what will a vehicle history check tell you?
Structural damage
Last reported mileage
Salvaged
Insurance claims from public and private insurers
Lease, personal, taxi, or police use
Frame damage
Total loss
Stolen vehicle
Flood damage
Hail damage
Airbag deployment
Warranty information
Lien check
Odometer rollback
Branded a lemon
Branded as junk
Multiple owners
Branding and registration info
Recall information
Estimated miles driven per year
Canada import
Should I Get a Vehicle History Check?
It is absolutely recommended to get a vehicle history check on any preowned vehicle. Of course, this is best done before you may the purchase, not after. So, why is it important to get a vehicle history check?
You will get a good idea of how much wear and tear the vehicle has suffered. The more miles it has on it, the worse condition it is likely to be in
You will find out if the car has severe structural damage, was labelled as a lemon or junk, was salvaged, or even written off. In other words, with a vehicle history check, you will find out if the vehicle you are buying is usable or not
You don't want to buy a used vehicle just to find out that it's going to cost you more money to get it roadworthy than it did to purchase it in the first place
You should always get a vehicle history check not only for safety and to help save you money, but also to ensure that there are no liens or outstanding debts on the vehicle.
If the original owner has debts on the vehicle, they may get transferred to you. Also, if there is a lien on the car that you don't know about, if the original owner with the lien doesn't pay their debts, you risk losing your vehicle.
Conclusion
The bottom line is that you should never purchase a used vehicle without first getting its history checked. All you need is the VIN number, a vehicle history checking service, and a few minutes time.
If you use the right service, you can do a full vehicle history check, get all of the info you need to make an informed decision, and you can do it all free of cost as well. So, no need to still be asking 'how do I check a vehicles history'. Simply use the tool below to get your vehicle history report.
DECODE YOUR VIN INSTANTLY
CHECK THE VIN OF YOUR SELECTED CAR RIGHT HERE
NEW!
CHECK YOUR LICENCE PLATE INSTANTLY
CHECK THE LICENCE PLATE OF YOUR CAR HERE