Looking for a Hyundai VIN check? At VehicleCheck.ca, you can use the 17 digit VIN on your Hyundai vehicle to find a full history report on your specific vehicle. Information that you can find includes recalls, thefts, accidents, specifications, sales, insurance reports, and more. If you want to find out everything there is to know about your vehicle, doing a VIN check on your Hyundai is a great place to start.
The Hyundai Motor Company has been in business for over 50 years, and in that time has managed to establish a reputation as one of the largest automobile manufacturers in the world. Hyundai is also a 32.8% owner of Kia Motors, and owns 100% of its luxury subsidiary, Genesis Motor. At this time Hyundai is the world's fifth largest producer of automobiles, with nearly 80,000 employees worldwide.
DECODE YOUR VIN INSTANTLY
CHECK THE VIN OF YOUR SELECTED CAR RIGHT HERE
NEW!
CHECK YOUR LICENCE PLATE INSTANTLY
CHECK THE LICENCE PLATE OF YOUR CAR HERE
Hyundai Recall Lookup
You will want to do a VIN check on your Hyundai, because over the past years, there have been a few recalls on various models, related to a variety of issues. Here is a list of the specific Hyundai vehicles that have been recalled, as well as the issues which they were recalled over.
In 2017, Hyundai issued a recall of certain 2011 to 2014 Sonata vehicles and 2011 to 2015 Sonata Hybrid vehicles. In the affected vehicles, the seat belt linkages for both front seats may detach from the seat belt anchors. In the event of a crash, if the seat belts disconnect, it poses a serious risk of injury. Hyundai will inspect the linkages and make replacements if necessary.
In 2016, Hyundai issued a recall of certain 2016 Hyundai Tucson vehicles which were manufactured between May 20, 2015 and May 31, 2016, which are equipped with a 7-speed EcoShift dual clutch transmission. Certain driving conditions and high temperatures can cause the vehicle to stop moving or not move if the accelerator pedal is pressed and released on a repeated basis. The inability to move your vehicle can result in a crash when driving on a road. Hyundai has said that it will update the Transmission Control Module software free of charge to the vehicle owner.
In 2016, Hyundai issued a recall of certain 2012 Genesis vehicles made from August 1, 2011, to April 30, 2012, and 2011-2013, as well as on Equus vehicles manufactured from July 10, 2011, to June 12, 2012. The issue is that the windshield wiper and the cover seal on the vehicles may degrade, thus allowing corrosion on the wiper motor's circuit board. This corrosion may cause intermittent or total loss of wiper function, with the result being reduced visibility during inclement weather, thus posing a serious risk of accident. Hyundai will replace the wiper motor cover free of charge.
In 2014, Hyundai issued a recall of certain model 2001 to 2006 Santa Fe vehicles which were made between March 31, 2000 to February 15, 2006. The affected vehicles may suffer from front coil suspension spring corrosion due to road salt, with the result being a fractured coil spring, which can then make contact with the tire. The risk is that this contact with the tire may cause the tire to pop, which poses a serious risk of accident while driving. If necessary, Hyundai will replace the front coil springs free of charge.
In 2013, Hyundai issued a recall on certain 2009 to 2012 Genesis vehicles manufactured between April 30, 2008 and March 28, 2012. The recall is about how these vehicles may contain brake fluid which does not protect against corrosion of the hydraulic control unit. This may result in reduced effectiveness of the brakes, which poses a serious risk of accident. Hyundai will inspect and replace components as necessary.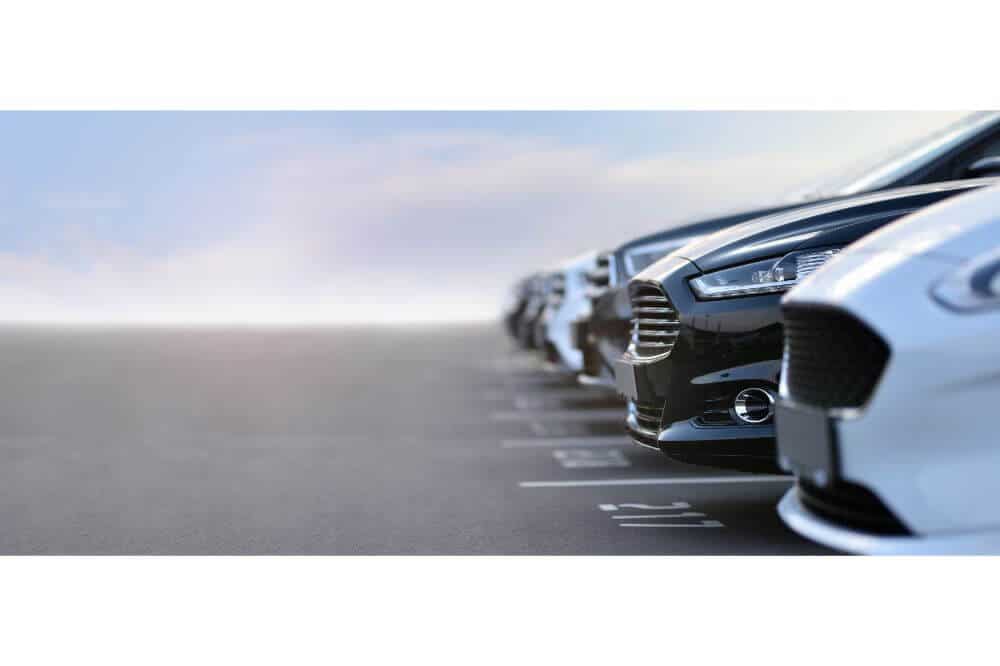 In 2016, Hyundai issued a recall on certain 2007 to 2008 Azera vehicles made between March 7, 2007 and August 14, 2007. The vehicles may experience the front driver seat unexpectedly moving without the driver's input, which while driving can pose a serious risk of accident and crash. Unintentional movement of the seat may affect the driver's ability to control the vehicle. Hyundai will replace the power adjustable seat switch free of charge.
In 2015, Hyundai issued a recall on certain 2009 to 2011 Hyundai Accent vehicles made between March 1, 2009 and February 11, 2011. In the affected vehicles, the brake light switch can malfunction, which will cause the brake lights not to light up when the brake pedal is pressed. As well, this may also result in the inability to deactivate the cruise control by pressing the brake pedal. This issue may also cause the vehicle not to move out of the park position. The failure to activate the brake lights or to turn off the cruise control can pose serious risks of accidents.
Hyundai issued a recall on certain 2015 Sonata vehicles made between April 25, 2014 and December 4, 2014 due to the inability to fasten the seat belt in the front passenger seat, which in the event of an accident, may pose serious risk of injury. Hyundai will replace the front passenger seat belt buckle free of charge.
In 2013, Hyundai issued a recall of hundreds of thousands of vehicles due to malfunctioning stop lamps which may result in the brake lights not illuminating, the intermittent operation of the push start feature, the inability to deactivate cruise control when the brake pedal is pressed, among other things. Affected models include 2006-2009 Accent, model year 2007-2011 Azera, Sonata and Santa Fe,2006-2011 Tucson, 2009-2011 Elantra Touring, 2007-2010 Elantra, 2008-2011 Veracruz, 2009-2011 Genesis, 2010-2011 Genesis Coupe, 2007-2008 Entourage, and 2006-2008 Tiburon vehicles.
Hyundai History and Facts
The Hyundai Motor Company, commonly known as Hyundai Motors, is a South Korean multinational manufacturer of automobiles which is currently headquartered in Seoul. This company was founded in 1967 and is currently one of the top 5 largest automobile manufacturer's in the world.
At this time, Hyundai operates the world's largest integrated automobile manufacturing facility in Ulsan, South Korea, which produces upwards of 1.6 units on an annual basis. Hyundai vehicles are currently sold in nearly 200 countries through roughly 5,000 showrooms and dealerships. In 2019, Hyundai saw total revenues of over 225 billion USD.
Hyundai currently has or has had sponsorship deals with various entities and organizations including BCCI, Jeonbuk Hyundai Motors FC, FIFA, the International Cricket Council, UEFA, FIFA World Cup (since 2002), Cricket World Cup, UEFA European Championship (since 2000), Korea Football Association, A-League, Inside the NBA, National Football League, Sun Bowl, Hyundai Tournament of Champions, Olympique Lyonnais, PFC CSKA Moscow, Millonarios Fútbol Club, Club Universitario de Deportes, Tampines Rovers FC, Al-Fateh SCm Moroka Swallows F.C., and various others.
Most Popular Hyundai Models
Hyundai does have some vehicles which are fan favorites among automobile users. Here are some of the most popular vehicles from this automobile manufacturer.
Elantra
Accent
Sonata
Santa Fe
I20
Hyundai Vehicle Reliability
Before you go buy a used Hyundai vehicle, something that you would probably like to know is how reliable these vehicles are.
Of course, doing a free VIN check in Canada will provide you with information about the specific used vehicle in question.
However, it won't really provide you with overall reliability information. This is especially the case when compared to something like a consumer report.
Before you do any kind of VIN lookup in Canada for a Hyundai vehicle, there are some important facts that you should know about. So, how reliable are Hyundai vehicles?
Hyundai Vehicle Awards
When buying a used Hyundai, you can rest assured that they are fairly high-quality vehicles with high-reliability ratings. Generally speaking, buying a used Hyundai is relatively reliable. Across the board, this brand name has received a variety of awards for being low cost to own, safe, and very reliable too.
There are many consumer data reports that illustrate exactly how reliable these vehicles are. Now, this is not to say that you shouldn't do a free VIN check in Canada.
You do want vehicle specific history and information. That said, based on the information we're about to provide you with below, you can rest assured that barring some kind of serious accident, your Hyundai should be a good purchase.
KBB 5-Year Cost-to-Own Best Brand
For anybody looking to keep their overall costs to a minimum, Hyundai is definitely a good investment. These vehicles are recognized as being extremely affordable, fuel efficient, and dependable. Moreover, the MPG, the purchase price, and repair costs are all quite low. Hyundai is the number one brand when it comes to being low cost to own.
J.D. Power Initial Quality Study
In terms of initial vehicle quality, J.D Power rates Hyundai as being the number one car brand. In fact, vehicles from this brand were rated as 10 points higher than any other brand. This brand is known for having the least repair costs within the first 90 days of ownership.
That said, vehicles can and do so break down, which is why you always want to do VIN check in Canada before purchasing a used vehicle. Whether a Hyundai or not, the older the vehicle is, the more important this is.
Hyundai's 13 2019 IIHS Top Safety Picks
One very piece of good news here is that Hyundai vehicles are rated as being extremely safe. The IHS selected thirteen Hyundai vehicles from 2019, and twelve of those were given the highest top safety pick plus rating.
For people buying a used Hyundai, it seems that even if your vehicle is fairly old, it should remain fairly safe. However, to ensure that your specific vehicle is still safe, doing a free VIN check in Canada is still recommended.
The WhatCar Reliability Survey
This is a special survey that rates just exactly how reliable automakers are. In the 2019 survey, Hyundai scored a 95.7% rating. This indeed makes it one of the top ten highest global automakers in terms of reliability.
Why Should I Run a Hyundai VIN Check?
There are various reasons why it is a good idea to run a VIN check on your Hyundai, and this is the case whether you bought it new or bought it second hand.
With a VIN check, you can see if your vehicle was involved in any accidents, what the damage was, and if there was an insurance claim made
You can check for title brands such as flood, hail damage, and salvage titles too
You can check for special purpose designations such as taxi, rental, or law enforcement use
A VIN check will also inform you if your vehicle is stolen or has a previous theft record
A VIN check will inform you if there is a current recall on your specific Hyundai vehicle
Final Thoughts
It is also a good idea to run a VIN check on whatever vehicle you own, whether Hyundai or otherwise, and especially if you purchased a used vehicle. A VIN check will tell you literally everything there is to know about your specific vehicle so you can feel safe on the road.
DECODE YOUR VIN INSTANTLY
CHECK THE VIN OF YOUR SELECTED CAR RIGHT HERE
NEW!
CHECK YOUR LICENCE PLATE INSTANTLY
CHECK THE LICENCE PLATE OF YOUR CAR HERE