When shopping for a used car, it's essential to pay close attention to its structural integrity. Car frame damage is a critical consideration that can greatly impact a vehicle's safety, performance, and value.
Understanding what frame damage entails and why it is important can help you make an informed decision when purchasing a pre-owned car. In this blog, we will explore the concept of car frame damage, its potential causes, and why it is crucial to be aware of when evaluating a vehicle.
Table of Contents
What is Frame Damage?
A car's frame, also known as its chassis, serves as the structural foundation that supports the entire vehicle. It provides strength, rigidity, and stability, ensuring that all components work together seamlessly.
Frame damage occurs when the structural integrity of this essential component is compromised, normally by an outside influence. Common causes of frame damage include:
Collisions:
Accidents, particularly high-impact collisions, can result in significant car frame damage. The force generated during a crash can bend, twist, or crack the frame, affecting its structural integrity. Even after repairs to this damage, the frame can still be compromised compared to the original state.
DECODE YOUR VIN INSTANTLY
CHECK THE VIN OF YOUR SELECTED CAR RIGHT HERE
NEW!
CHECK YOUR LICENCE PLATE INSTANTLY
CHECK THE LICENCE PLATE OF YOUR CAR HERE
Improper Repairs:
Inadequate or incorrect repairs after an accident can also contribute to car frame damage. If repairs are not carried out by experienced professionals or using appropriate techniques and materials, it can weaken the frame, leading to future problems.
Environmental Factors:
Harsh road conditions, extreme temperatures, and exposure to corrosive substances, like road salt and oils, can cause frame rusting and deterioration over time. This gradual damage may not be immediately visible but can compromise the frame's structural integrity. Use of a vehicle on salty environments like coastal roads, beaches etc are examples of this type of damage.
The Importance of Identifying Frame Damage:
Safety Concerns:
The primary reason why car frame damage is crucial to consider is safety. A compromised frame diminishes a car's ability to withstand and distribute impact energy during a collision. This can increase the risk of severe injuries to the vehicle occupants.
By assessing and addressing frame damage, you prioritize the safety of both yourself and your passengers. You can also choose to avoid this completely by buying a vehicle that's free of frame damage.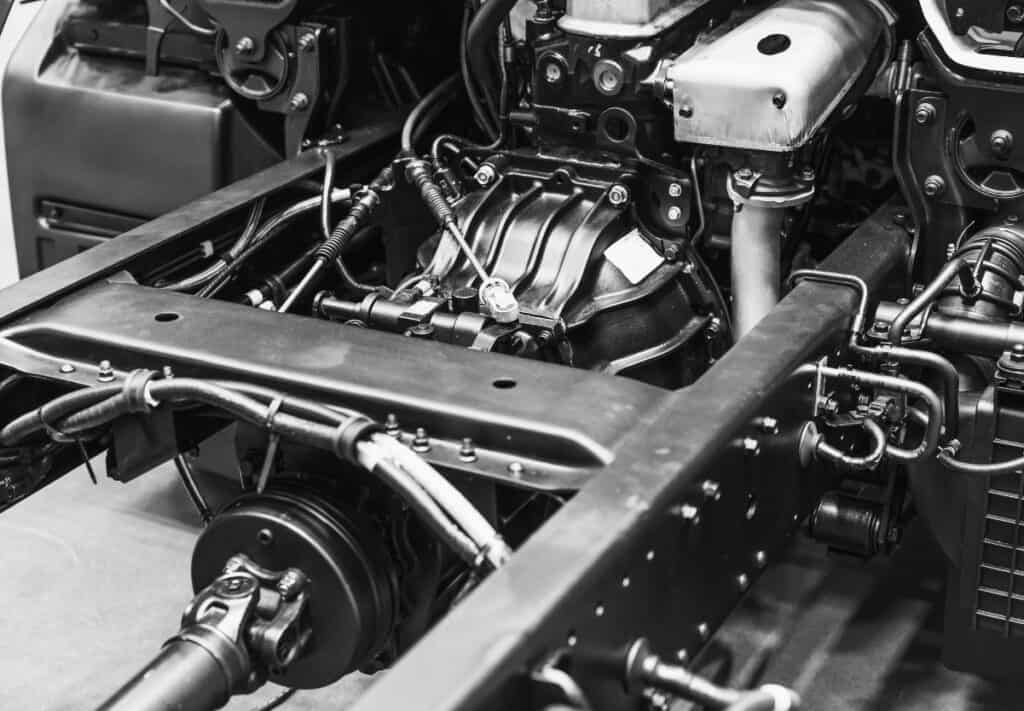 Performance and Handling:
Car frame damage can adversely affect a vehicle's performance and handling characteristics. Misaligned or bent frame components can lead to uneven tire wear, steering issues, suspension problems, and a compromised driving experience, not to mention the dangers of these characteristics.
Identifying car frame damage allows you to make an informed decision about the vehicle's suitability for your needs.
Insurance and Resale Value:
Frame damage significantly impacts a car's value. Vehicles with a history of frame damage may be more challenging to insure and may attract higher insurance premiums due to their increased risk profile.
Moreover, when it comes time to sell the vehicle, potential buyers are likely to be wary of a car with a damaged frame, resulting in decreased resale value.
So, it's key for you to do your research on a vehicle before you buy it.
How to Identify Frame Damage:
Visual Inspection:
Perform a thorough visual inspection of the vehicle's exterior. Look for any signs of misalignment, uneven panel gaps, or visible damage. Irregularities or inconsistencies in the bodywork can be indications of car frame damage.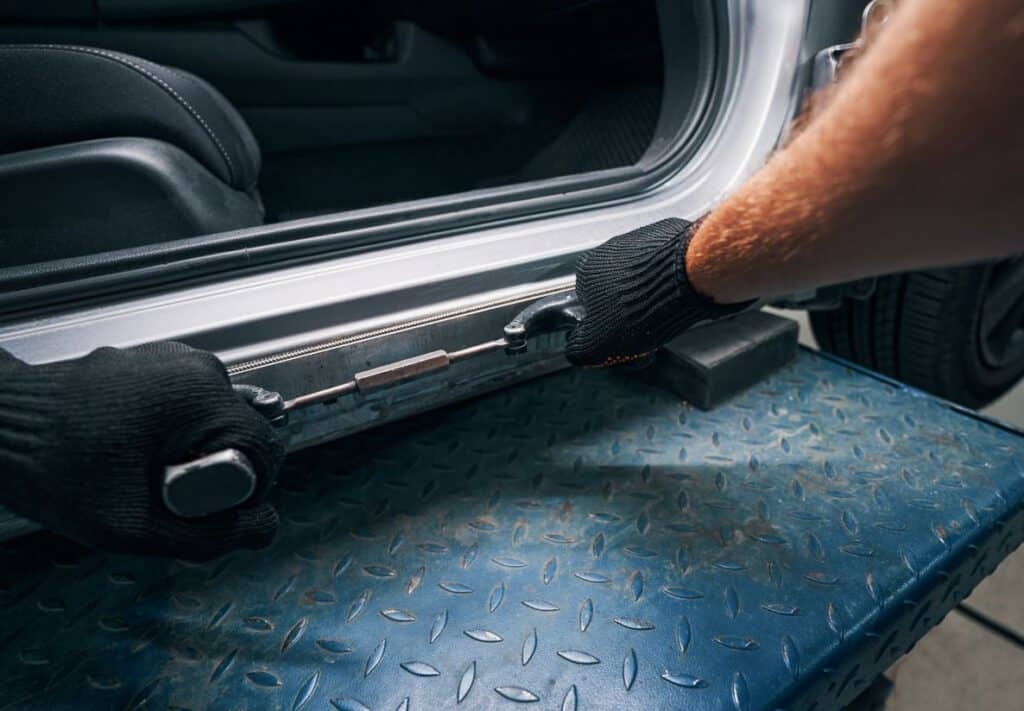 Professional Inspection:
Seek the expertise of a qualified mechanic or a professional inspection service. They can conduct a detailed examination, including inspecting the undercarriage, suspension components, and conducting a frame measurement analysis. Such inspections can reveal hidden vehicle frame damage that may not be apparent to an untrained eye.
VIN Check Vehicle Report:
Utilize a comprehensive Vehicle Identification Number (VIN) check vehicle report. These reports compile information from various sources, such as insurance companies, repair facilities, and collision records. They can provide valuable insights into a vehicle's history, including any reported accidents or previous frame damage repairs.
Conclusion:
Frame damage is a crucial consideration when evaluating a used car. It directly affects the safety, performance, and value of the vehicle. Understanding what the vehicle frame damage entails and why it is important enables you to make informed decisions during the car-buying process.
DECODE YOUR VIN INSTANTLY
CHECK THE VIN OF YOUR SELECTED CAR RIGHT HERE
NEW!
CHECK YOUR LICENCE PLATE INSTANTLY
CHECK THE LICENCE PLATE OF YOUR CAR HERE