Quebec, with its rich culture, stunning landscapes, and vibrant cities, is a fantastic place to own and drive a vehicle. Whether you're a resident of this beautiful Canadian province or planning to move there, understanding Quebec license plates and the process of buying a vehicle is essential.
In this article, we'll explore everything you need to know about Quebec license plates, provide valuable tips on buying a vehicle in Quebec, and highlight important considerations to ensure a smooth and informed purchase.
Table of Contents
DECODE YOUR VIN INSTANTLY
CHECK THE VIN OF YOUR SELECTED CAR RIGHT HERE
NEW!
CHECK YOUR LICENSE PLATE INSTANTLY
CHECK THE LICENSE PLATE OF YOUR CAR HERE
Quebec License Plates: A Brief Overview
License plates serve as a visual identity for vehicles, and Quebec is no exception. The distinctive design of Quebec license plates reflects the province's unique culture and history. Here's a brief overview:
Blue and White Design: Quebec license plates are primarily blue and white. The blue background is adorned with a stylized white fleur-de-lis, a symbol deeply rooted in Quebecois culture.
Distinctive Formatting: Quebec license plates typically have a unique format consisting of two letters, followed by a series of digits, and a final letter. For example, "AB 123 CD."
Specialty Plates: Quebec offers a variety of specialty license plates for different purposes, such as personalized plates, veteran plates, and organizational plates.
Now that we've covered the basics of Quebec license plates, let's delve into tips for buying a vehicle in Quebec and important considerations to keep in mind.
Tips for Buying a Vehicle in Quebec
1. Establish a Budget:
Before you start shopping for a vehicle, it's crucial to determine how much you can afford. Consider not only the purchase price but also ongoing costs such as insurance, fuel, maintenance, and registration fees.
2. Research Thoroughly:
Take your time to research the make and model of the vehicle that best suits your needs and preferences. Consider factors like fuel efficiency, safety features, and reliability. Online resources, reviews, and expert opinions can provide valuable insights.
3. Check Vehicle History:
When buying a used vehicle, always obtain a comprehensive Quebec vehicle history report. This report, often based on the vehicle's VIN (Vehicle Identification Number), can reveal important information about the vehicle's past, including accidents, title status, and maintenance records.
4. Consider New vs. Used:
Decide whether you want to buy a new or used vehicle. New cars come with warranties and the latest features, while used cars can be more budget-friendly. Consider the pros and cons of each option based on your priorities.
5. Pre-Approved Financing:
If you plan to finance your vehicle purchase, consider getting pre-approved for a loan from a bank or credit union. This can help you establish a budget and negotiate with confidence when you find the right vehicle.
DECODE YOUR VIN INSTANTLY
CHECK THE VIN OF YOUR SELECTED CAR RIGHT HERE
NEW!
CHECK YOUR LICENSE PLATE INSTANTLY
CHECK THE LICENSE PLATE OF YOUR CAR HERE
6. Test Drive:
Always take the vehicle for a test drive before making a decision. Pay attention to how it handles, any unusual noises, and the comfort of the interior. A test drive can help you assess the vehicle's condition and performance.
7. Get a Professional Inspection:
For used vehicles, especially those without a warranty, it's wise to have the vehicle inspected by a trusted mechanic. They can identify any hidden issues that may not be apparent during a test drive.
8. Negotiate the Price:
Don't be afraid to negotiate the price with the seller, whether it's a private seller or a dealership. Research the fair market value of the vehicle to ensure you're getting a reasonable deal.
9. Review the Paperwork:
Carefully review all the paperwork associated with the vehicle, including the title, bill of sale, and warranty information. Ensure that the VIN on the paperwork matches the one on the vehicle.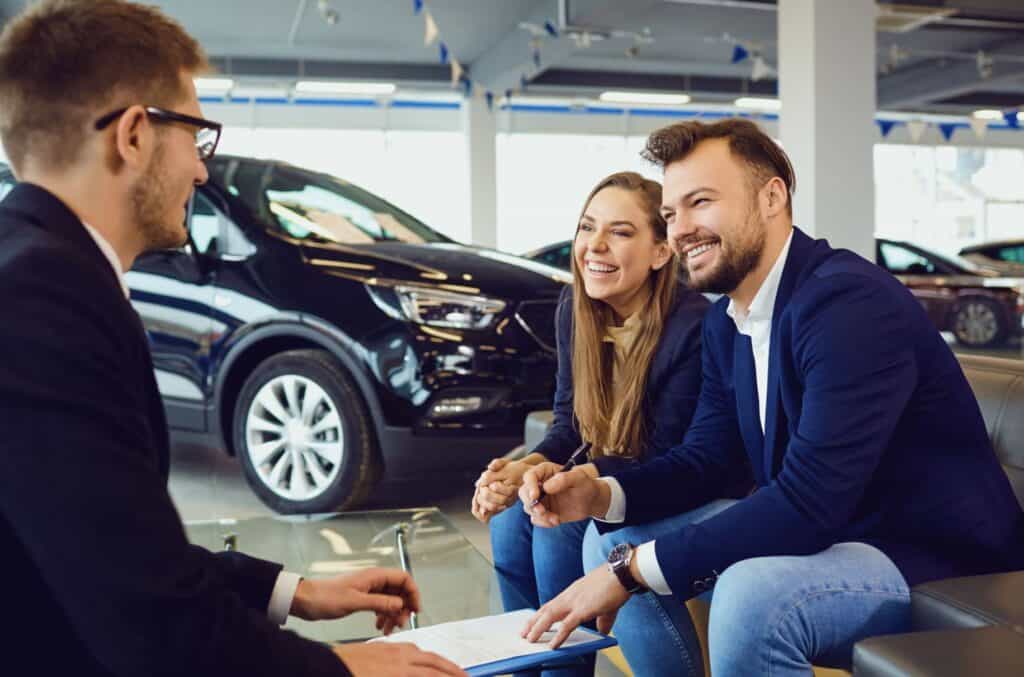 Important Considerations for Buying a Car in Quebec
1. Quebec-Specific Requirements:
When purchasing a vehicle in Quebec, be aware of specific provincial requirements. This includes having a valid Quebec driver's license and being aware of Quebec's road safety regulations.
2. Inspection and Certification:
In Quebec, used vehicles must pass a safety inspection before they can be sold. The "Société de l'assurance automobile du Québec" (SAAQ) regulates this process. Ensure that the vehicle you're buying has a valid inspection certificate.
3. Emissions Testing:
Quebec also requires vehicles to undergo emissions testing. Be prepared to comply with these regulations and ensure the vehicle you're buying meets emissions standards.
4. Vehicle Registration:
After purchasing a vehicle, you'll need to register it with the SAAQ and obtain Quebec license plates. The registration process involves providing proof of insurance and paying applicable fees.
5. Insurance Requirements:
Quebec has specific auto insurance requirements. Ensure you have adequate insurance coverage in compliance with Quebec's regulations. You'll need to provide proof of insurance when registering your vehicle.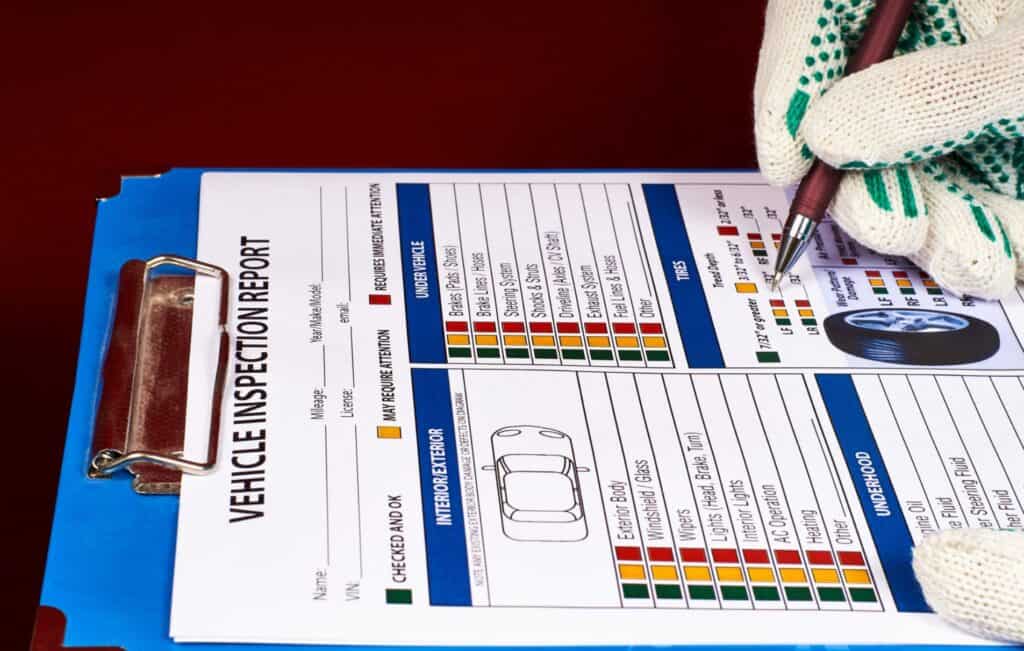 6. Vehicle History Report:
When buying a used vehicle in Quebec, insist on obtaining a comprehensive vehicle history report. This report provides critical information about the vehicle's history, including any accidents, title issues, and maintenance records.
7. Consider Winter Conditions:
Quebec experiences harsh winters with snow and icy conditions. When buying a vehicle, consider its suitability for winter driving. Features like all-wheel drive, snow tires, and good ground clearance can be important.
8. Understand Your Warranty:
If you're purchasing a new vehicle, understand the terms of the warranty. Different manufacturers offer varying warranty coverage, so be clear about what's included and for how long.
Conclusion
Buying a vehicle in Quebec, whether it's your first car or an addition to your household, involves a series of important considerations. Understanding the unique aspects of Quebec's regulations, obtaining a comprehensive vehicle history report, and conducting thorough research are key to making an informed and successful purchase.
With these tips and considerations in mind, you can confidently navigate the process and enjoy the freedom of the open road in this beautiful Canadian province while proudly displaying your Quebec license plates.
DECODE YOUR VIN INSTANTLY
CHECK THE VIN OF YOUR SELECTED CAR RIGHT HERE
NEW!
CHECK YOUR LICENSE PLATE INSTANTLY
CHECK THE LICENSE PLATE OF YOUR CAR HERE