Buying a used car can be stressful. In Canada, the used-car trade generates around $40 million every year, meaning that used car sales can be big business. Professional used car dealers know all the tricks to get the highest price for their merchandise that they can. And even private sellers can present problems to the unwary.
Cars are complicated pieces of machinery with a lot that can go wrong, not all of it immediately obvious on the surface. Plus, every used car is different, so it can be hard to determine what's a good price for any individual car. That's why it's so important to get a comprehensive vehicle history report using our free VIN checker tool. Negotiation is easier when you have all the facts at your fingertips.
Buying a used car can save thousands of dollars compared to buying a new one. But because there are more options for used cars, it can make the transaction more complicated too.
Here are some questions to ask about used cars before any money changes hands to make sure you're getting the best possible used-car for your needs.
DECODE YOUR VIN INSTANTLY
CHECK THE VIN OF YOUR SELECTED CAR RIGHT HERE
NEW!
CHECK YOUR LICENCE PLATE INSTANTLY
CHECK THE LICENCE PLATE OF YOUR CAR HERE
Are There Any Current Issues With The Car?
This one might seem a little obvious, but it's important that you ask this question early. An honest seller will let you know of any issues with the car so that you can come to a fair price. A dishonest seller may try to hide any issues. But if that's the case and you subsequently discover issues on the test drive or via a prepurchase inspection, you just learned something valuable about the person you're thinking of buying this car from.
Of course, it's possible for a car seller to be unaware of pre-existing issues. There's no need to assume they're lying. But how the seller handles this question can tell you a lot about them. And it may also save you some time by bringing the car's issues to your attention right away.
Do You Have The Service History Records?
We are all supposed to keep detailed records of our cars' maintenance and repairs, but many of us don't bother. However, it's always worth asking to see the service records. Detailed service records not only show you that the car has been well maintained, but they suggest that the previous owner was the organized, conscientious type who is more likely to bring their car in for routine service when needed. On the other hand, a lack of records suggests that maybe the car has not been cared for that well.
Detailed service records can also tell you about any ongoing issues the car might have. If the car goes in for brake service more than it should, for instance, or if the engine needs to be overhauled multiple times, you know that you might be buying a car that's more trouble than it's worth.
Do You Have A Vehicle History Report?
It's common for used-car dealers to have a Carfax or other vehicle history report for each vehicle. It's less common in the case of private sellers, though it does happen.
A detailed vehicle history report can be invaluable when considering buying a used car. Having the seller provide one can help, but it's important to make sure the report is recent so that you know it is up to date. A better alternative is using our free VIN checker tool to generate your own vehicle history report. This will tell you about any safety recalls on the car, any accidents it has been in, possible frame damage, the ownership history, the risk of odometer rollbacks, and lots of other useful information about the car. All you need is the car's VIN to run this check, so it's something you can do once you've taken a look at the car and decided whether you think it's for you or not.
Why Are You Selling The Car?
This one doesn't really apply to used car dealers. You know why they're selling a car: to make money. But asking a private seller why they are selling a car can give you some useful information not only about car's history, but also about how willing they might be to negotiate on price.
If the seller is in a hurry to get rid of the car, you can feel confident making a lower offer. Alternatively, if it's a great car and the seller is in no hurry to get rid of it, it might be better not to waste your time making a lowball offer.
Additionally, it's important to know why a private seller is getting rid of the car in case there's something wrong with the car itself. Maybe it burns too much gas. Maybe it costs too much to maintain. Whatever the issue is, it can give you a better sense of whether you really want to own this car or not.
Does The Car Come With A Warranty?
In Canada, warranties on cars are transferable to new owners at no charge. So if you're buying a used car that is relatively new, it's possible it may still have some warranty left. For example, car manufacturers Hyundai and Kia provide a 100,000 km powertrain warranty on their cars, so it's not uncommon to still have the warranty in place when the car is sold.
If that's the case, make sure you contact the car manufacturer to have the warranty transferred to you. There's no charge for this, but the paperwork needs to be done correctly before you can make a claim.
Additionally, used-car dealers may provide a warranty on used cars they sell. Sometimes, these warranties are provided by the dealer themselves. In other situations, the vehicle may be what's known as a certified preowned vehicle, which is inspected and warranted by the manufacturer. These warranties can give you great peace of mind when buying a used car, so while you will usually pay more for a car with a warranty, it can save you money in the long run if anything does go wrong.
Can I Take It To A Mechanic For An Inspection?
You always have the right to have a prepurchase inspection done on any used car you're thinking of buying. Therefore, if a car seller is reluctant to let you get an inspection, that's a red flag.
A prepurchase inspection can alert you to any issues with the car before any money changes hands. An inspection can cost anywhere from $100-$250, but it's worth paying for the peace of mind it gives you.
Commercial used-car dealers will sometimes have the car inspected by their mechanics. However, it's not hard to see what a conflict of interest that is. Better to have the car taken to a mechanic of your choosing to get an unbiased report on the state of the vehicle. Try to use a mechanic recommended to you by friends or family if possible.
DECODE YOUR VIN INSTANTLY
CHECK THE VIN OF YOUR SELECTED CAR RIGHT HERE
NEW!
CHECK YOUR LICENCE PLATE INSTANTLY
CHECK THE LICENCE PLATE OF YOUR CAR HERE
What Additional Fees Will I Be Charged?
When buying from a private seller, the price you're quoted is the price you pay. However, when it comes to dealers, that's not always the case. This is especially true with newer model used cars or certified preowned vehicles. Some dealers add on all kinds of additional fees on top of the price of the car, so you may end up paying more than you wanted to.
A useful term to know is the 'out of the door price'. This is the price that includes all tax and fees on the car so you can know exactly what you'll have to pay before you can drive the car away.
Ask The Right Questions
Focusing on good questions to ask about used cars is key to getting a great deal. Don't be afraid to ask the questions listed above before even considering making a purchase of any used vehicle. A knowledgeable seller will be happy to answer any questions you have, and knowing more information about the car you're thinking of buying can help you make a decision.
A comprehensive vehicle history report is an important part of doing your due diligence when it comes to buying a used car. Use our free VIN checker tool today, and you may find a lot of your questions answered instantly by our thorough vehicle history reports.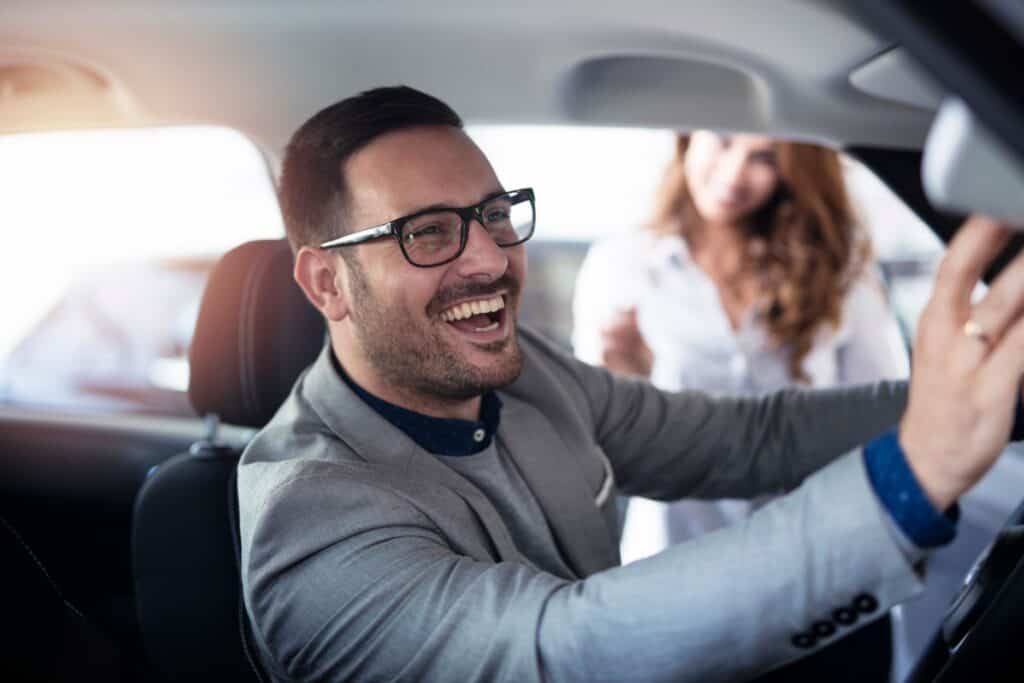 FAQs
1. Can I negotiate the price of a used car?
You can, and you should. Used car sellers expect to negotiate over price, and so they will often add a little extra to the market value to make sure they profit. Asking the right questions and getting a detailed vehicle history report can help you determine a car's true value so that you don't get overcharged.
2. What should I look for when buying a used car?
When looking at any car purchase, it's important to consider the car's condition, mileage, age, service history, and the number of previous owners. A detailed vehicle history report can help you uncover important information about any vehicle.
3. Is it better to buy a used car from a dealer or from a private seller?
Professional used car dealers tend to charge more than private sellers and may be less willing to negotiate on price. However, they also have a better selection of cars and can sometimes offer warranties and financing that you won't get from a private seller. Therefore, choosing whether to go to a dealer or to a private seller comes down to how much you want to pay and what additional features you want with your car purchase.
4. What are some red flags to watch out for when buying a used car?
Red flags to watch out for when buying a used car include a vehicle history report that shows accidents or damage, a car that has been in multiple accidents, a car with a salvage title, and a car that is being sold by a private seller who is unwilling to provide a vehicle history report. In these cases, it may be better to walk away from the deal.