If you're shopping for a used car, you may find that certain terms keep cropping up again and again. One of those terms is a certified preowned car. But what does certified pre owned car mean?
A certified preowned car is one that has been mechanically inspected and repaired where required. Therefore, buying a CPO car can give you some peace of mind. But not all of these programs are created equal. This is why it's so important to make sure you check the VIN of any used car you're thinking of buying with our free VIN checker.
Buying a certified preowned car may sound like a good way to avoid getting ripped off — and it can be. But before you go spending your money, you need to think about who is certifying the car, and what it takes to get that certification. As with so many aspects of buying used car, not everything about a CPO is what it seems.
What Is A Certified Preowned Car?
Put simply, a certified preowned car is a car that had been certified by the manufacturer or seller as meeting their quality standards. Basically, it means that they stand behind the car, certifying that there are no major faults with it and that any necessary repair work has been carried out.
The purpose of this program is to give buyers more confidence when buying a used car. After all, not all of us have the time or the expertise to check out every aspect of a used car for ourselves. And while it would be nice to get a knowledgeable mechanic to do a thorough inspection on any car before you think of buying it, that's not always possible. The point of a certified preowned car, then, is to give you that peace of mind so you can buy with confidence.
Buying a certified preowned car can help you feel more confident in your purchase. But because every manufacturer or dealer operates their own CPO program, you still need to do your own due diligence to make sure you're making the right decision. Before buying any used car, use our free VIN checker tool. You'll be notified about any accidents the car has been in, any safety recalls, the service history, previous owners, odometer rollbacks, and lots of other important information that can help you avoid getting burned on a used car.
DECODE YOUR VIN INSTANTLY
CHECK THE VIN OF YOUR SELECTED CAR RIGHT HERE
NEW!
CHECK YOUR LICENCE PLATE INSTANTLY
CHECK THE LICENCE PLATE OF YOUR CAR HERE
Who Certifies A Certified Preowned Car?
Lexus and Mercedes-Benz were the first car manufacturers to develop a CPO program. But before long, every car manufacturer out there followed suit. Most of the time, it's these manufacturers that certify a used car, so standards vary from one brand to the next.
For example, for a car to qualify for Toyota's CPO program, it must be less than seven years old and have less than 85,000 miles on the clock. It will undergo a 160-point inspection and have a detailed vehicle history report. Toyota provide a 12-month bumper-to-bumper warranty with every CPO car, and will often also include extras like a year's free roadside assistance.
For comparison, GM's CPO program includes a 150-point inspection. Their warranty only lasts three months or 5000 km, and includes only three months of roadside assistance. At the same time, they allow you to return the car if you're not satisfied with it within the first 30 days. So you can see that not all CPR programs are created equal.
It's the mechanics at the dealership who will carry out the inspection on the car. If that sounds like a case of the fox guarding the hen house, you have a point. After all, the dealership does have a vested interest in certifying the car to get it into the program. On the other hand, the fact that they provide a warranty means that they have to be fairly rigorous in certifying cars, because if something does go wrong, it could cost them a lot of money to fix it.
Car manufacturers aren't the only people offering Certified Preowned programs. Sometimes, larger car sellers will offer their own programs. However, it's important to note that every program is different, so it's worth asking what the individual program covers. Don't assume anything when it comes to used cars.
Used Car Versus Certified Preowned Car
What's the difference between a Certified Preowned Car and an ordinary used car? Well, to a large extent, it's a question of branding.
Ultimately, preowned is just a nice way of saying used. However, it's the certification that makes the difference. Check with the manufacturer of any car you're thinking of buying, and you can find out what their certification requires. And pay close attention to what kind of warranty, if any, is provided.
All certified preowned cars are used cars, but not all used cars are certified preowned. Ordinarily, certified preowned cars come from a dealership or other established seller, and will be covered by some form of warranty.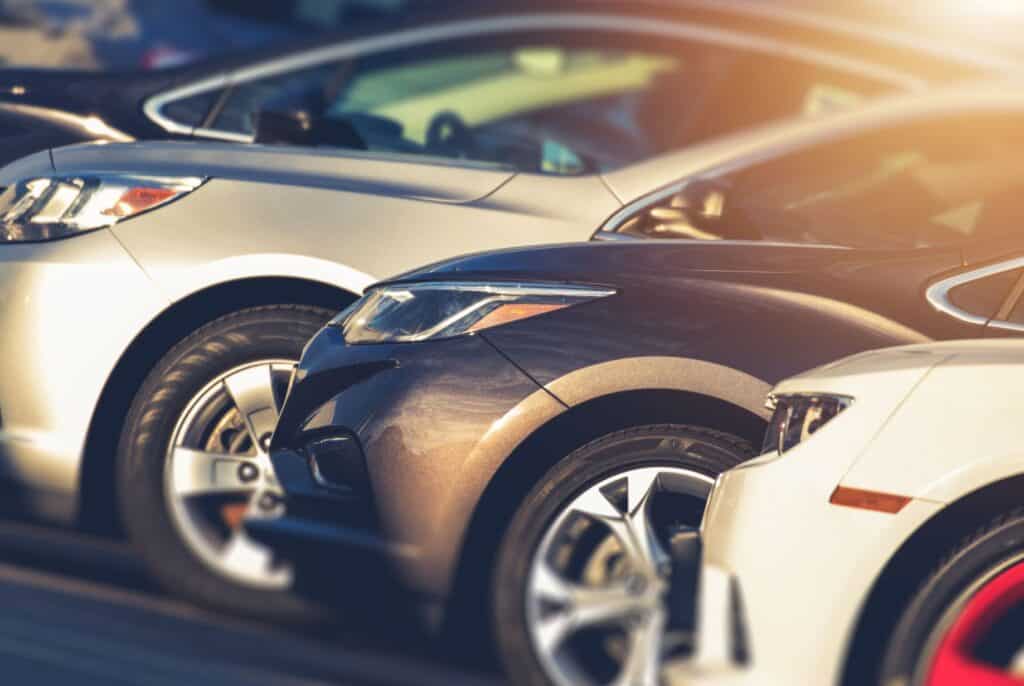 Is It Worth Buying A Certified Preowned Car?
Another big difference between a Certified Preowned car and a regular used car is the price. All this peace of mind doesn't come cheaply, after all. Mazda Canada once estimated the value of the certification process at $4143, while BMW Canada put it at nearly $8000. That gives you some idea of the price increase you can expect to pay for a certified preowned car.
But how much is your peace of mind worth? The warranties offered by car manufacturers as part of their Certified Preowned programs can really help you avoid buying a bad car. And yes, you can save some money on a used car purchase by not buying a CPO car. But if something goes wrong, you may spend a lot more than you would on a car with a warranty.
Also, remember that CPO cars often qualify for special financing terms. Many car dealers are much more willing to provide financing on a CPR car than they are on a noncertified car. So while the certified cars may be more expensive, it may be a better financial decision for you to buy one instead of a car without any certification.
Final Thoughts
Whether it's worth buying a certified preowned car is up to you. It depends on your budget and your tolerance for risk. A warranty from the manufacturer can help you feel more confident in buying a used car, but bear in mind you will pay extra for it. Then again, it's easier to get financing on a certified preowned car, so that can make the decision for you.
But no matter what kind of used car you're thinking of buying, one thing doesn't change. It always pays to know what you're getting into. That's why you should always use our free VIN check tool to get the full picture of a car's history before you put any money down. Certified or not, knowing a car's history is the best way to protect yourself against problems down the line.
FAQs
Can you negotiate the price of a CPO car?
Absolutely. Although certified cars are practically always more expensive than noncertified ones, that doesn't mean the prices are set in stone. And if you're going for dealer financing, that's even more true. Often, dealers make far more money on the financing than they do on the price of the car itself, so there may be some leeway in the price to get you into the car they are trying to sell.
Do certified preowned cars come with a warranty?
Usually, yes. Whether the car is certified by the manufacturer or by the seller, the program often includes a warranty. However, make sure you read the terms carefully to understand not only how long the warranty is good for, but exactly what it covers. Every manufacturer and seller covers different things in their warranties, so don't assume because something was covered under warranty at one dealership, it will be at another.
Do CPO cars have higher resale value?
They can. Because CPO cars are usually in better condition and tend to have lower mileage, they will often bring in more when it's time to sell than an older car in worse condition.
But don't think that the certification will mean a lot to the next buyer. Even the most generous CPO program only lasts for so long, usually not more than a year. If you sell the car outside of this period, it will no longer have a warranty, and so it may not be a big selling feature to a potential buyer.
Is a certified preowned car worth it?
If you trust the car you're buying, you may not need the certification and the warranty that comes with it. This is especially true if you know a lot about cars and are comfortable fixing any issues yourself. However, if you don't know a lot about cars and just one something you can rely on, a CPO vehicle can give you the peace of mind you need to hand over the money for a new car. After all, if any problems do develop, you can just bring it back and have it repaired under warranty.
DECODE YOUR VIN INSTANTLY
CHECK THE VIN OF YOUR SELECTED CAR RIGHT HERE
NEW!
CHECK YOUR LICENCE PLATE INSTANTLY
CHECK THE LICENCE PLATE OF YOUR CAR HERE