In the heart of Canada lies the picturesque province of Ontario, home to bustling cities, serene landscapes, and a thriving automotive culture. If you're considering buying a vehicle in Ontario, understanding the importance of a VIN check Ontario and knowing where to get it done is crucial.
Additionally, having insights into reputable places to buy vehicles can make your purchase journey smoother. In this comprehensive guide, we'll delve into the world of VIN checks in Ontario, explore where to get your vehicle inspected, and provide suggestions on reliable locations to buy a vehicle.
Table of Contents
DECODE YOUR VIN INSTANTLY
CHECK THE VIN OF YOUR SELECTED CAR RIGHT HERE
NEW!
CHECK YOUR LICENCE PLATE INSTANTLY
CHECK THE LICENCE PLATE OF YOUR CAR HERE
The Power of a VIN Check Ontario:
A Vehicle Identification Number (VIN) is a unique 17-character code that serves as a vehicle's fingerprint. It provides a wealth of information about a vehicle's history, from its manufacturing details to its accident and maintenance records. Conducting a VIN check is a critical step in purchasing a used vehicle in Ontario. Here's why:
Accident History: A VIN check reveals the vehicle's accident history, including the severity of the accidents and the extent of the damage. This information is crucial for assessing the vehicle's safety and structural integrity.
Title Information: You can ascertain whether the vehicle has a clean title or a salvage/rebuilt title, which indicates that it has been through significant damage or repairs. A clean title is essential for avoiding potential legal and financial hassles.
Odometer Reading: The VIN check Ontario provides insights into the vehicle's mileage history, helping you verify the accuracy of the odometer reading and assess potential wear and tear.
Maintenance Records: Discover the vehicle's maintenance history, including routine services and repairs. This information offers insights into the vehicle's overall condition and how well it has been maintained.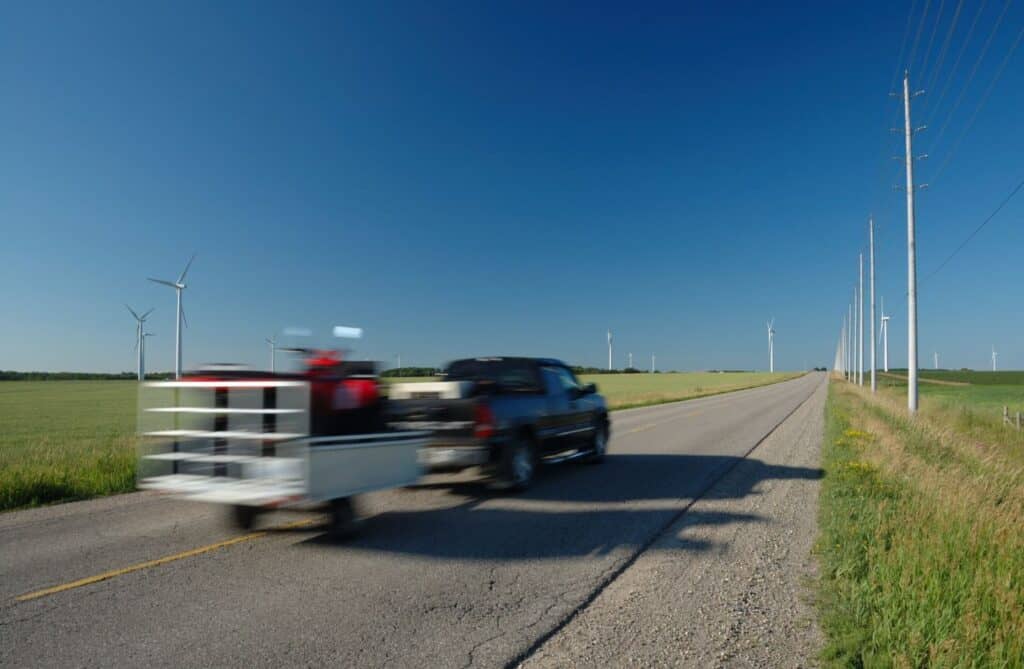 Where to Get a VIN Check Ontario:
In Ontario, you have several options for obtaining a VIN check:
Vehiclecheck.ca
Here at Vehiclecheck.ca, we are the premium source of all vehicle data in Canada and can provide you with you VIN check Ontario imediately by simply using the tool below and entering your VIN. Or, use our super simple license plate checker which provides the same amount of information on a vehicles history as the VIN check tool.
ServiceOntario:
ServiceOntario offers a Vehicle Information Package (VIP) that includes a used vehicle information package. This package provides important information about the vehicle's history, including lien status, accident history, and registration history.
Online VIN Check Services:
Various online platforms provide VIN check services for a fee. These platforms compile data from multiple sources to offer comprehensive vehicle history reports that cover accidents, title information, and more.
Certified Mechanics:
If you're considering buying a vehicle from a private seller, you can also take the vehicle to a certified mechanic for an inspection. While not a formal VIN check, a mechanic can identify potential issues with the vehicle's condition.
Third-Party Inspection Services:
Some companies specialize in providing detailed vehicle inspections, often including VIN checks, for potential buyers. These services offer a thorough assessment of the vehicle's condition and history.
Where to Buy a Vehicle in Ontario:
Ontario offers a variety of options for purchasing vehicles, each catering to different preferences and budgets:
Dealerships:
Dealerships offer a wide range of new and used vehicles. They often provide certified pre-owned vehicles that have undergone thorough inspections and come with warranties. Dealerships also offer financing options.
Private Sellers:
Buying from a private seller can sometimes lead to better deals. However, it's essential to conduct due diligence, including a thorough inspection and a VIN check, to ensure the vehicle's condition and history.
Online Marketplaces:
Websites like AutoTrader, Kijiji, and CarGurus provide extensive listings of vehicles for sale in Ontario. They offer various search filters to help you find the right vehicle within your preferences.
Auctions:
Vehicle auctions can be a way to find vehicles at competitive prices. However, they require a good understanding of the auction process and thorough research about the vehicles available.
Certified Pre-Owned Programs:
Many manufacturers offer certified pre-owned programs through their dealerships. These vehicles undergo rigorous inspections, come with warranties, and often provide peace of mind to buyers.
DECODE YOUR VIN INSTANTLY
CHECK THE VIN OF YOUR SELECTED CAR RIGHT HERE
NEW!
CHECK YOUR LICENCE PLATE INSTANTLY
CHECK THE LICENCE PLATE OF YOUR CAR HERE
Conclusion
Navigating the roads of Ontario in your own vehicle is a remarkable experience, but it begins with informed decisions. Conducting a VIN check is an integral part of the vehicle-buying process, as it reveals vital information about the vehicle's history.
Whether you choose to get a VIN check from Vehiclecheck.ca, certified mechanics, or other online platforms, the insights gained are invaluable.
When it comes to purchasing a vehicle, Ontario offers a diverse range of options, from dealerships to private sellers and online marketplaces. Each option has its advantages and considerations, so conducting thorough research and inspections before making a decision is essential.
With these insights in mind, you'll be better equipped to embark on your vehicle-buying journey in the beautiful province of Ontario.