It might not be your favorite chore in the world, but cleaning out your car is an essential part of owning one. After you've picked up any trash and wiped down every surface, the last step is to take a car vacuum and get in-between those hard to reach places. So, what's the Best Car Vacuum?
Not all car vacuum cleaners are created equal, though. While the intention is to make the process easier, a lack of suction power or strangely-shaped nozzles can make cleaning your car a frustrating endeavor. To save you a headache, we've gathered a comprehensive list of the best car vacuums on the market.
How We Chose Our Ratings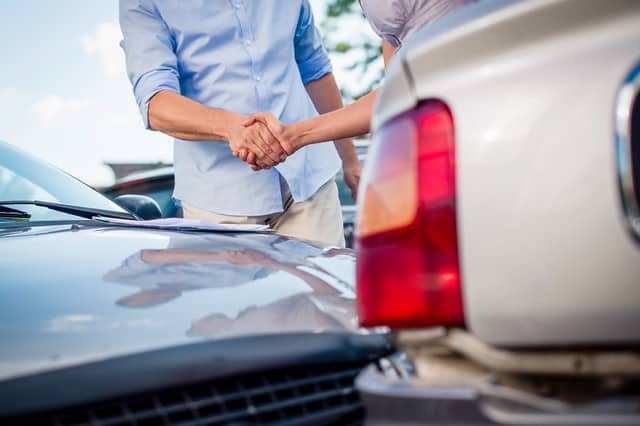 Whenever we create a list, we make a point to separate ourselves from the hundreds of articles that aren't backed by research. Our intention isn't to sell you something; it's to help you make the best purchasing decision possible. To do that, we take several factors into consideration.
First, we look at customer reviews. Companies notoriously make exaggerated claims about their products, but customer experiences tell the real story. We only consider products that consumers like you have rated as close to four stars or higher on a scale of five. Then, we dig into the reviews to look for top complaints and why individuals enjoy a certain product.
Next, we look at testimonials. The goal here is to judge them on their credibility. Not all companies use honest testimonials, and we can tell the difference. When legitimate testimonies do exist, we take them into consideration.
Afterward, we examine the data surrounding a product. That includes suction strength, ease of use, and features that aid the user in cleaning their car for these vacuums. Design features like an extendable nozzle and cord length are other features we looked for in a car vacuum.
Finally, we look at the reputation of the brand. Brands like Bissel and Black & Decker are well-known for putting quality products on the market. Their long history of high-quality leads to their loyal consumer basses, which shows that they're a step above others in their industry.
After we compile all of this information, we whittle our list down by weighing pros and cons until we settle around ten products. This number gives you a variety of models to look at with varying features, but we also rank each of them on a scale of one to five, so the absolute best are highlighted.
Top 9 Best Car Vacuums
The verdict is in! These are the 9 best car vacuum cleaners on the market. Each offers something slightly different from the next. So, think about which features would work best for you. We'll dive into what to look for when buying a vacuum at the end of this article.
1. Black & Decker MAX Lithium Pivot Vacuum
This handheld vacuum is compact, yet boasts a powerful continual suction that won't fade thanks to its lithium battery. The motor offers 35 air watts of power, which is impressive for the MAX's size. Even better, the adjustable nozzle makes it simple to reach tight spots between seats.
All you need to do is ensure the vacuum is charged, then take advantage of the ergonomic design to move in and around tight spaces. Given its small size, you can easily store this in your car for spot cleaning. Once full, simply remove the dirt bowl and wash it along with the reusable filter.
2. Armor All 2.5 Gallon Wet/Dry Vacuum
This Armor All is a powerhouse capable of cleaning both your car and house if necessary. Its immense power requires a corded connection, but the company included ten whole feet to help alleviate this issue. Plus, you can use this to clean up both dry and wet messes without worrying about frying the electronics.
If (for some reason) you need more power, then you fill this model's 2.5-gallon tank with polypropylene gas for an incredible 2.0 horsepower suction as well as wireless use. Alternatively, you can fill this vacuum with water and reverse the suction to create a powerful cleaner. As a bonus, it comes with numerous nozzles and a brush.
3. Eureka EasyClean Handheld
Lightweight and compact, this Eureka model is designed for quick cleaning and simple storage. A motor-propelled brush allows this model to tackle carpets and cloths as well as your car. You can adjust the motor for light or deep cleaning and take advantage of the hose for tight spaces.
While this vacuum is a handheld model, it requires a corded connection. Thankfully, you have 20-feet of cord to work with. The only real issue with this model is that you have to swap out parts to increase its suction. Still, it is nice to be able to switch between lighter and tougher tasks.
4. Dyson V7 Trigger, Cord-Free
Dyson is well-known for their in-home vacuum cleaners, which makes this handheld car model promising. There fifteen cyclones inside this device that work to capture small particles like dust and leave any surface spotless.
Lithium-ion batteries make this model 100% wireless, only requiring that you charge it beforehand. Unfortunately, a full charge only lasts about 30 minutes when the motor runs continuously. On the plus side, your purchase is covered under a two-year warranty.
Other notable features include one-button dirt bowl removal, an ergonomic design, and simple functionality. One thing we wish this vacuum had is a set of additional nozzles or extensions.
5. Black & Decker Dustbuster Cordless
While the Dustbuster falls short of the MAX model by Black & Decker, it does offer unique features that might be worth your while. For starters, it operates wirelessly on a lithium battery while maintaining a strong suction.
The flat nozzle is excellent for tight car spaces, while a flip-up brush makes cleaning fabric seats a breeze. Cyclonic action ensures even strength throughout its usage, too. One feature we like about the Dustbuster was the clear dirt bowl, which is washable along with the filter.
Finally, this is a lightweight model for convenient use and spot cleaning. What we didn't like was the volume produced while running this vacuum. Not only is it loud, but a full charge lasts a shorter time than the Dyson model.
6. AutoSpa 94005AS
The handheld dirt bowl/motor and hose setup of this vacuum allows it to reach into the toughest of spaces, which comes in handy. At 550 watts, the AutoSpa is a mini-powerhouse compared to similar sized models.
The 12-inch power cord provides a little slack, but this vacuum finds extended reach in its 40-inch flexible hose. Included with your purchase is a dash brush to eliminate dust, a crevice tool for tight spaces, and a carpet upholstery attachment for stubborn messes. All of these add-ons fit into the onboard storage spaces, too.
The AutoSpa is designed with cleanliness in mind, but we feel it could have been taken a step further with a polishing tool given its deep cleaning capabilities. Another point we want to mention is that, while we like the design, you may prefer a more ergonomic model.
7. Bissell Cleanview Deluxe, Corded
This is Bissell's compact car model, made extremely tiny for ease of use. The motor runs on four amps, which is more than enough suction to get the job done and impressive for its size. An 18-foot cord helps you reach throughout your car, while the ergonomic handle enables you to fit into tighter spaces.
One aspect we like about this Bissell is its filter, which is capable of reducing allergens along with dust. The transparent and easy-to-remove dust bowl is also a nice touch. Finally, multiple nozzles make cleaning your car easier.
What we didn't like was the inability to clean fabric seats. There are no attachments or functions that can scrub or brush fabrics, leaving any cloth-like material dirtier than we would like. If you have leather seats, though, that might not be a problem.
Rating: 3 out of 5
8. Dirt Devil Scorpion Quick Flip
Dirt Devil vacuum cleaners have always appealed to consumers for their sleek looks, but this model isn't just about outward appearances. Its compact size squeezes into small spaces, a 16-inch cord provides freedom, and the lightweight build makes it easy to carry.
We enjoy the quick-flip crevice tool, which flips down to help with tiny cracks and the 7amp motor which provides plenty of suction. What we think this model could improve on is the noise level during use, its bulky sides to help it fit into narrower places, and the addition of a cordless option.
Rating: 3 out of 5
9. Black & Decker CHV1410L
Similar in design to the Dustbuster model from Black & Decker, the CHV1410L is also lightweight and cordless. The lithium battery in this model, however, is irreplaceable. When it dies, you're stuck buying a new vacuum. However, a single charge can last up to 18 months thanks to 50% less energy consumption from its Smart Charge technology.
With 15.2 air watts, it can clean out your car with ease. Cyclonic action picks up smaller particles, while the slim nozzle rotates to reach tough angles. Your purchase includes a 2-year limited warranty as well.
While we like this vacuum's features, especially the Smart Charge tech, the irreplaceable battery caused this model to lose a few points. You also cannot control the suction level, which means the vacuum forever runs on high and drains the battery faster than it needs to.
Buyer's Guide
Now that you have a better idea of what's the best car vacuum, there is a quick checklist you should make before deciding to purchase a model. This guide is here to help you find exactly what you're looking for.
Suction Strength
This is the first aspect you want to look at in any vacuum. While added features are appreciated, a car vacuum is worthless without enough suction to get the job done. Weak motors might pick up dust, but they'll leave heavier objects like pet hair and dirt behind.
The two letters you want to look for are AW, which stands for Air Watts. The higher the number, the more powerful the vacuum. Around 15 air watts is excellent for lightweight cleaning jobs, but you'll need approximately 20 for any larger tasks. When in doubt, aim high.
Battery Type or Cord Length
Would you prefer a corded vacuum or one that operates on a battery? If you opt for the corded variety, then you need to ensure it offers enough length for you to reach from an outlet to your vehicle. Measure the distance beforehand, so you know exactly what you need.
If you prefer a handheld model, then you can choose between Lithium-ion and Nickel Cadmium batteries. While Cadmium is cheaper, Lithium batteries have a longer lifespan and provide a longer charge. They also tend to recharge faster, making them the more convenient option.
Whichever you choose, make sure the batteries are replaceable. All batteries die eventually, but replacing them costs a lot less than purchasing another vacuum.
The Design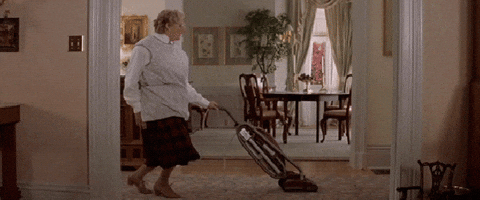 This is the "test it before you buy it" stage. Does the handle fit comfortably in your hand? Are features like a hose or nozzles conveniently placed and easy to use? Is there an attachment that allows you to clean inside of small crevices?
Is the vacuum lightweight enough for you to comfortably hold in the air for extended periods? Is it compact enough to fit in your glovebox, or will It need to stay at home? What about the filters? Are they of high enough quality to remove allergens and are they reusable?
Consider which features you want in your vacuum. You might prefer a heavier floor model for its raw power over a compact handheld, or you might like the compact size for spot cleaning. Make sure the model is easy to use and has the features you need.
To Brush or Not to Brush?
Several car vacuum models feature a brush head or rotating brush inside the nozzle that tackles difficult stains and fabric. Even if you have leather seats, your floors are where most of these tough messes end up. This feature is one you shouldn't pass up. If you have your heart set on a model without one, though, look to see if there is an attachment you can buy later.
Quality Build
Have you ever picked up a product and thought, "this thing is made from cheap plastic?" Well, some vacuum cleaners are unfortunately the same way. Double-check to make sure the materials used in its construction are of high-quality. Larger models are always more durable by nature, but that doesn't mean a compact model can't stand the test of time.
Is Portability Necessary?
That depends on how you want to use the vacuum. Some people prefer to clean up each mess as it happens, while others pick a specific day to tackle all of their cleaning duties. If the latter applies to you, then you might want to consider a model with stronger suction that sits in the garage.
Extra Accessories
Nearly every vacuum comes with a few extra nozzles, but some come equipped with additional accessories that might come in handy. The Smart Charge technology on the Black & Decker model in the list may be something you want, or you might prefer an entire assortment of brushes and nozzles.
The trick to nozzles is knowing your dirt. If your car is constantly plagued by pebbles and debris, then a wide-mouthed nozzle is necessary. Fabric seats require a brush, while leather ones require a lighter touch. Looking at the various crevices in your car can also help you determine how long a nozzle needs to be.
The Dirt Trap
While the models we mentioned all feature washable dirt traps, some models do feature bags instead of hard plastic. The bagged variety is cheaper, but burn through filters and can sometimes leave you with a mess. Quick-release containers, on the other hand, save time and maintenance cost.
DECODE YOUR VIN INSTANTLY
CHECK THE VIN OF YOUR SELECTED CAR RIGHT HERE
NEW!
CHECK YOUR LICENCE PLATE INSTANTLY
CHECK THE LICENCE PLATE OF YOUR CAR HERE