A BMW VIN check can tell you a lot more about your vehicle than that. So, why should you get a VIN check performed on your BMW, and are there any issues with this brand you should know about?
For this reason, you may want to perform a BMW VIN check, just to see that there are no current recalls on your BMW, and that past recalls have been properly taken care of.
DECODE YOUR VIN INSTANTLY
CHECK THE VIN OF YOUR SELECTED CAR RIGHT HERE
NEW!
CHECK YOUR LICENCE PLATE INSTANTLY
CHECK THE LICENCE PLATE OF YOUR CAR HERE
When it comes to sporty cars, BMWs are some of the most popular out there, not to mention that this German company is well-known for its high performance vehicles.
However, this is not to say that BMW vehicles cannot have issues, with recalls being at the forefront. No matter how good an auto manufacturer is, there are always going to be problems, and they often result in recalls.
BMW Recalls
Even if there are no BMW recalls that are currently active, the fact of the matter is that if you own a secondhand vehicle, whoever had it before you may not have paid attention to a previous recall; you could be driving a BMW that had a recall issued which was never taken care of. For your safety, here is a list of recent and relevant BMW recalls that you need to be aware of.
A recall was issued on 2010-'11 128i coupe, 128i convertible, 328i sedan, 328i xDrive sedan, 328i coupe, 328i convertible, 328i sports wagon and Z4 sDrive 30i, 2011-'12 135i coupe, 135i convertible, 335i sedan, X5 xDrive 35i, and X6 xDrive 35i, 2011 335i xDrive sedan, 335i coupe, 335i convertible, 528i sedan, 535i sedan, 535i xDrive sedan, X3 xDrive 28i, and X3 xDrive 35i, 2010 X3 xDrive 30i, and X5 xDrive 30i, 2012 640i coupe, and 640i convertible and 2010-2012 535i Gran Turismo.
The issue was due to loose bolts which could come off or break inside of the engine, thus causing the engine to stall, which can be extremely dangerous when operating a vehicle. Over 155,000 vehicles were affected by this recall.
A recall was issued on the 2014 BMW 228i Coupe, M235i Coupe, BMW 320i, 320xi, 328i, 328xi, 335i, 335xi, ActiveHybrid 3, 328xi Sports Wagon, 428i Coupe, 428xi Coupe, 435i Coupe, 435xi Coupe, 428i Convertible, 428xi Convertible, 435i Convertible, 328xi Gran Turismo and 335xi Gran Turismo, as well as he 2015 BMW 428xi Gran Coupe and 435i Gran Coupe.
The issue was that the nickel plating on various components of the fuel pump was faulty, thus leading to possible fuel pump failure, which could lead to a vehicle not starting or failing to pump fuel while in operation. Nearly 20,000 vehicles were affected by this recall.
In 2016, a recall was issued 2011-2017 X3 sDrive28i, X3 xDrive28i, xDrive35i, 2015-2017 X3 xDrive28d and 2015-2017 X4 xDrive28i, X4 xDrive35i and X4 xDriveM40i. The issue was that the anchors of the child restraint seats were either faulty or easily damaged, resulting in the improper harnessing of small children. As of 2018, only 60% of the affected vehicles have been treated and repaired.
A recall was issued on various BMW Series 3 vehicles.
Over 18,000 vehicles were recalled due to improper nickel plating affecting fuel pump functionality.
Nearly 9,000 vehicles were recalled due to the loss of the power brake assist (an expansion from the previous 80,000 recalled vehicles)
BMW issued a recall for over 500,000 vehicles which had faulty passenger side front airbags.
The BMW 4 Series has also suffered various recalls, including nearly 20,000 models recalled due to improper nickel plating and the loss of functionality of the fuel pump, over 2,000 vehicles recalled due to problems with the driver's airbag, and nearly 9,000 vehicles recalled due to the loss of the power brake assist.
Quite frankly, the list of recalls for various BMW vehicles goes on, too many to list here. However, what we can say is that the BMW 5 Series, the 5 Series Gran Turismo, BMW 6 series, the i3, the i8, the M3, the M5, the X1, the X3, the X5, the X5M, the X6, and the Z4 have all had various recalls issued. Therefore, you should perform a VIN check to ensure that the vehicle you are operating is safe.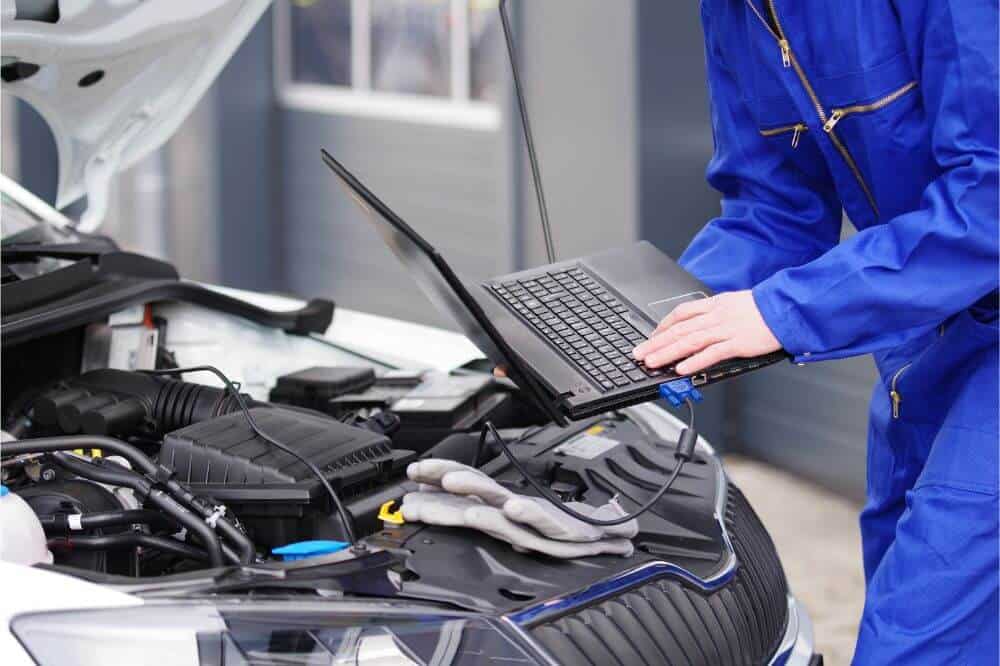 BMW Background and Facts
To give you a better idea of what BMW is all about, let's go over a bit of its background, as well as some facts.
For those of you who don't know, BMW actually stands for Bayerische Motoren Werke AG, and it is a German multinational company well known for producing luxury automobiles.
The company was officially founded in 1913 as Rapp Motorenwerke GmbH, and was then renamed Bayerische Motoren Werke AG in 1922.
Interestingly enough, BMW markets its vehicles under several brand names including Mini, BMW, and Rolls-Royce; BMW acquired the rights to Rolls-Royce in 1998.
In July 2010, BMW signed a 6-year sponsorship deal with the United States Olympic Committee.
BMW has sponsored various golfing events including the 2007 PGA championships, the Italian Open from 2009 to 2012, and the BMW masters in China from 2012 to 2015. BMW has also been the official sponsor of the BMW International Open in Munich since 1989.
BMW Overall Reliability
Before you buy any vehicle, whether a BMW or otherwise, doing a VIN lookup in Canada is always crucial. In case you are worried about paying lots of money, there is no need to be concerned. You can get a totally free VIN check in Canada.
That said, in terms of BMW, something you may be worried about is overall reliability and durability, especially over the long run. Although experts agree that BMWs are fairly reliable, they certainly are not the most reliable of vehicles out there.
Both consumers and automotive magazines tend to give BMW fairly low scores. However, you obviously cannot base your purchase off this alone. Individual BMWs may still make for good purchases, whether new or second hand. However, doing a VIN check in Canada is the only way to know for sure.
Keeping all of that in mind, below we have listed some important facts about BMW vehicles that may influence your purchasing decision.
Reliability Ratings
It is unfortunate to say, but according to official reliability ratings, BMW has not scored very well over the last few years. In fact, in terms of reliability, BMW has not had an above average score since 2007. That's a full fifteen years.
Moreover, when it comes to vehicles between four and eight years old that are most likely to be off the road, BMW takes the top of the list, particularly the 3 Series.
The main reason for this is because BMW vehicles in general do seem to suffer from a number of common issues.
Common Issues with BMW Vehicles
For instance, one of the biggest issues with BMW vehicles is that the engine cooling system often develops coolant leaks or has fault water pimps.
BMWs are also known for suffering from oil leaks, vibrating steering wheels, and issues with the tail lamp assembly, among a variety of other issues.
In terms of determining whether a specific BMW is a good purchase, you absolutely want to perform a free VIN check in Canada. It's really the only way to see what the service history of the vehicle in question is like.
When it comes to purchasing a BMW, knowing whether or not any of the aforementioned issues have occurred, and if they were taken care of is crucial.
If the issues have not yet arisen, and the vehicle is getting older, chances are that you will have to perform a good deal of maintenance on them.
Why Get a BMW VIN Check?
There are various reasons why it may be a good idea to perform a VIN check on your BMW. One of the main reasons is because, as you can see from above, there have been many BMW recalls issued over the years. If you are driving a secondhand car, you might be driving one that had a recall issued on it, one which was not taken care of. You will, of course, want to ensure the safety of all passengers of the vehicle.
A VIN check will inform you of any past collisions, repairs, and maintenance
A VIN check can tell you if there are any liens on the car
A VIN check can tell you if the car was ever salvaged, labelled as a total loss, or labelled as a lemon
A VIN check can inform you if your car was ever stolen and/or recovered
A VIN check can tell you if there were ever any insurance claims filed on the vehicle
A VIN check can tell if you if the car ever suffered from any major hail or flood damage
This list is not exhaustive, but the fact there is that running a VIN check on your BMW will provide you with all relevant info pertaining to its history.
BMW VIN Check – Final Thoughts
VIN checks can be done for free and they don't take long to complete. Doing a VIN check on a new vehicle can be useful, but it comes in particularly handy for finding out everything there is to know about a vehicle that was previously owned. Remember, it is your vehicle and you are responsible for the safety of everybody inside and around the vehicle. A VIN check can put your fears to rest and ensure that the BMW vehicle you are driving is road worthy.
DECODE YOUR VIN INSTANTLY
CHECK THE VIN OF YOUR SELECTED CAR RIGHT HERE
NEW!
CHECK YOUR LICENCE PLATE INSTANTLY
CHECK THE LICENCE PLATE OF YOUR CAR HERE