Whether you are driving a new Toyota or you have purchased a secondhand model, you may still want to perform a VIN check. A Toyota VIN check will provide you with all of the relevant information about your particular vehicle, such as details about recalls, thefts, what it was used for, titles, and more.
The Toyota Motor Corporation is a Japanese multinational automotive maker which is currently headquartered in Toyota, Japan. As of 2017, Toyota had over 364,000 employees, and in December 2019, was the 10th largest company in the world by revenue. At this time, Toyota is the largest maker of automobiles in Japan, and second worldwide behind Volkswagen.
DECODE YOUR VIN INSTANTLY
CHECK THE VIN OF YOUR SELECTED CAR RIGHT HERE
NEW!
CHECK YOUR LICENCE PLATE INSTANTLY
CHECK THE LICENCE PLATE OF YOUR CAR HERE
Toyota Recalls
Toyota vehicles have had various recalls issued on several models over the past years. Here is a list of the most recent and important recalls which may affect you and your Toyota vehicle.
In Canada, Toyota is conducting a recall of certain 2018-2020 Model year Toyota Tundra vehicles. At this time, there are nearly 24,000 affected vehicles in Canada. In the affected vehicles, the wire harness which is connected to the front turn signal bulbs was not correctly assembled, which causes them not to illuminate as brightly as required. This results in certain vehicles not being in compliance with Motor Vehicle Safety Standards requirements. For all affected vehicles, Toyota will modify the wire harness to ensure a proper connection.
Toyota is conducting a recall of certain 2014-2015 model year Prius and 2014 – 2018 model year Prius V in Canada, with nearly 12,000 vehicles being affected. These models feature a failsafe driving mode which is supposed to activate in response to certain hybrid system faults, and it was founded that in rare instances, this failsafe mode was not entered as it should have been. If this occurs, the vehicle may lose power, stall, and shut down. Power steering and braking may remain functional, but stalling at high speeds may result in a crash and injury. For all affected vehicles, Toyota will repair and update the vehicle's hybrid software system at no cost.
There is a safety recall issued on certain 2020 model year Corolla Hatchback vehicles in Canada, with over 200 vehicles currently affected. There is a connecter in the rear hatch of the vehicle which may have been damaged during production, with the result being that the backup lamps may become inoperative. If the backup lamps do not illuminate when the vehicle is being reversed, it poses a risk of crash and injury. Toyota will replace the rear hatch wire harness free of charge.
In 2020, Toyota issued a recall of certain 2020 model year Highlander vehicles in Canada, with nearly 4,000 vehicles being affected. These vehicles have a feature which stops and restarts the engine, but under certain operating conditions, this feature may not function properly, which may result in the vehicle stalling. If the vehicle stalls, particularly at high speeds, there is a serious risk of crash and injury. Toyota dealers will reflash the engine control unit (ECU) at no cost.
In 2019, Toyota issued a recall of certain 2020 Model year Camry and Camry Hybrid, 2019-2020 RAV4 and RAV4 Hybrid, and certain 2020 Lexus ES 300h vehicles in Canada, with over 8,000 vehicles affected. Some of these vehicles may be equipped with an engine block that was improperly manufactured. This issue can cause coolant to leak internally and/or externally during normal use. This may then lead to engine noise, smoke, malfunctioning warning lights, a chiming sound, engine overheating, and in rare cases, internal mechanical engine damage.
If this happens, it may cause the vehicle to stall, which can be extremely hazardous when traveling at high speeds, and in the event of mechanical engine damage, if a flammable fluid leaks in the presence of an ignition source, it may also cause a fire. Toyota and Lexus dealers will inspect and replace the engine block as necessary.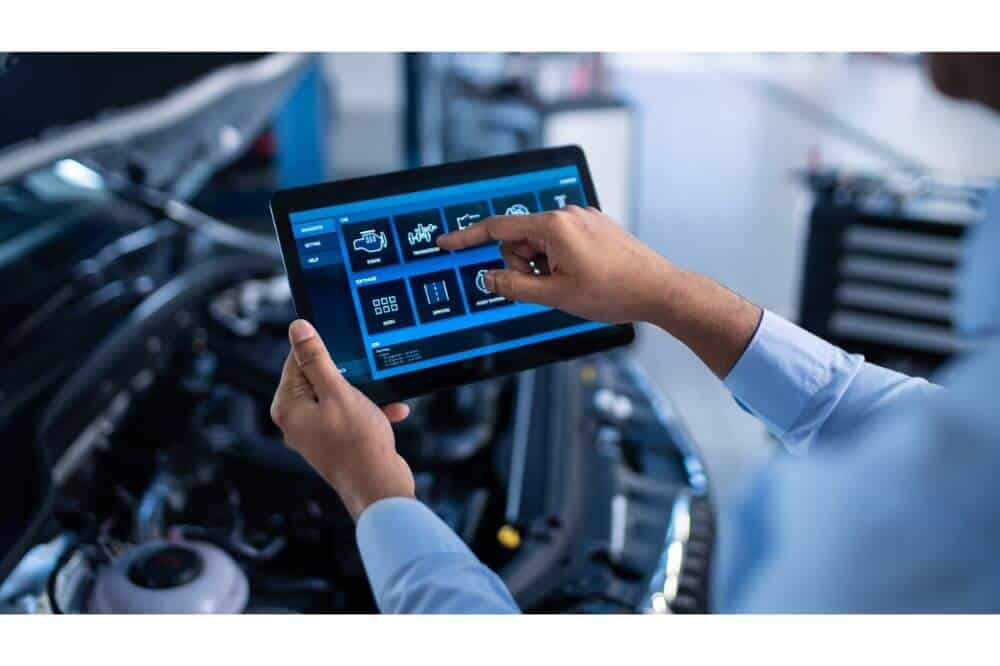 Toyota has issued a recall for certain 1998-2000 model year Toyota RAV4, 1997-1999 model year Celica and 1998-1999 model year Paseo vehicles which are equipped with Takata-produced single-stage non-azide front driver airbag inflators. There are over 17,000 affected vehicles in Canada. Due to environmental factors, these airbag inflators may produce excessive pressure and combustion, which in some cases, upon impact, may cause shrapnel and metal fragments to be launched into the vehicle, with the potential for serious harm and death.
Toyota has issued a safety recall of certain 2011-2019 model year Corolla, 2011-2014 model year Matrix and 2012-2018 model year Avalon vehicles in Canada, with well over 400,000 vehicles affected. There appears to be an issue with the ECU or electric control unit which signals the vehicle to deploy the airbags in the event of a collision. In some cases and when certain types of crashes occur, the airbags may not deploy, thus posing a serious risk of injury and death. The remedy to this issue will not cost Toyota owners any money.
Toyota has issued a recall involving certain 018-2019 model year Lexus GS 350 AWD, LX 570, and RX 350/350L; certain 2019 Lexus LS 500, LC 500, RC 300 AWD/350 AWD, IS 300 RWD, ES 350, GX 460, and NX 300; certain 2018-2019 Toyota Highlander, Sienna, Tundra, Sequoia, Tacoma and 4Runner, and certain 2019 Toyota Corolla, Camry and Avalon models in Canada. Nearly 50,000 vehicles are affected by this recall. These vehicles may all have fuel pumps which may stop operating, which may cause warning lights to display and the engine to not run properly, and in some cases may cause the vehicle to stall, which can be hazardous when driving at high speeds.
In 2019, Toyota issued a recall involving certain Toyota Prius, C-HR, and Corolla Hybrid vehicles. The first recall involves certain 2019 model year Prius vehicles in Canada, and the second involves certain 2019-2020 model year Toyota C-HR and 2020 model year Corolla Hybrid vehicles in Canada. However, only about 20 models have been affected so far. There is an issue with a short circuit causing the speedometer, the odometer, and the fuel gauge to become inoperative.
Toyota History and Facts
There are some pretty cool facts about the Toyota Motor Corporation that are worth knowing.
The Toyota company was founded in 1937 by Kiichiro Toyoda, and it was a spinoff of his father's company designed to manufacture automobiles. In 1934, it developed its very first product, the Type-A engine, and it then made its first passenger car in 1936 (still as a part of his father's company).
Toyota was the first automobile company to produce 10 million vehicles per year or more, something which it has now managed to do since 2012.
In 2012, Toyota also reported that it had produced its 200 millionth vehicle.
In terms of market capitalization, in 2014, Toyota was the largest listed company in Japan, which was worth more than twice as much as the No. 2 ranked SoftBank.
At this time, Toyota is the global market leader in the sale of hybrid electric vehicles, and is one of the world's largest company which is encouraging the adoption of hybrid vehicles worldwide.
Are Toyota Vehicles Reliable?
Although a free VIN check in Canada will provide you with vehicle-specific information, it doesn't really provide you with information about the brand itself. Of course, we always recommend doing a VIN lookup in Canada before purchasing any kind of used vehicle.
That said, purchasing a used vehicle also means knowing what you are getting into in terms of the overall brand. Luckily for you, if you are considering buying a Toyota, these vehicles are rated as being extremely reliable. Let's take a look at some important information about Toyota vehicle reliability.
Toyota Reliability
When you buy a used vehicle, doing a VIN check in Canada is always important. That said, there is some other important information that you need to know. For instance, according to recent Consumer Reports, Toyota was ranked as number two in terms of overall reliability.
That number two spot is out of 26 different brands. In fact, Lexus, Toyota luxury brand, came in at number three. Keep in mind that these consumer surveys were based off of 329,000 cars, ranging from 2000 to 2020.
One of the reasons why Toyotas are so popular and reliable is due to their very low annual repair costs. Your average Toyota is going to cost you well under $500 per year to maintain. That is compared to a $652 repair cost for average vehicles.
Therefore, although you do always want to do VIN lookup in Canada, buying a Toyota is a fairly solid purchase. You can rest assured that it shouldn't cost you too much per year to maintain. Even an older model should still be in fairly reliable condition.
Toyota's Most Reliable Vehicles
Of course, even within this brand name, there are some differences in terms of reliability. This is important to know if you are planning on buying a used vehicle. Let's take a quick look at some of the most highly rated and reliable vehicles that Toyota produces.
One of the most popular models out there is the Toyota Rav4, which is at this time actually the 4th best selling vehicle in the USA. These vehicles are very well known for being rugged and good all-terrain vehicles, along with good gas mileage and excellent safety ratings.
Another super popular option is the Toyota Corolla. One of the best features of these vehicles is that they are extremely fuel-efficient, and get up to 41 miles per gallon on the highway. The Toyota Corolla also has high safety ratings, as well as low yearly maintenance costs.
If you are looking for something that is extremely fuel-efficient, has plenty of room for a midsize sedan, and also has excellent durability, then the Toyota Camry is a great way to go. This vehicle has very low annual maintenance costs and gets up to 39 miles per gallon on the highway.
If you are looking for a super reliable vehicle that makes for a good secondhand purchase, then the Toyota Prius is a good one to consider. Although it might be considered a little below average in terms of actual performance, it is rated as being extremely safe and reliable, as well as fuel-efficient too.
The previous was actually ranked as the number one most reliable vehicle on the Consumer Reports list for 2021. All of that said, no matter which model you go for, if it is second-hand, always do a VIN check in Canada.
Why Get a Toyota VIN Check?
There are many reasons why it is a good idea to get a Toyota VIN check. Although it might not be as important to get a VIN check for a new Toyota vehicle, you should perform a VIN check if you are driving a pre-owned Toyota. Here are some of the main reasons why you might want to perform a VIN check.
Seeing as there have been about a dozen recalls issued on various Toyota vehicles in last year alone, it is crucial to get a VIN check performed, particularly if you are operating a pre-owned Toyota. You need to ensure that your vehicle is safe to drive
A VIN check can inform you whether or not your vehicle was ever stolen and recovered
A VIN check will inform you if your vehicle was ever involved in a collision, what the damage was, what the repair costs were, and if there were any insurance claims filed on the vehicle
A VIN check can inform you if the vehicle in question is a salvage, a lemon, if it was ever totaled, and if it suffered from hail, flood, or fire damage
Toyota VIN Check – Final Thoughts
The fact is that a service like VehicleCheck can tell you everything that there is to know about the Toyota vehicle which you currently own or want to buy. Whether it was damaged, stolen, or there is a recall which was issued on it, these are all things that you need to know. Remember that your safety and the safety of your passengers depends on you being aware of your vehicle's history.
DECODE YOUR VIN INSTANTLY
CHECK THE VIN OF YOUR SELECTED CAR RIGHT HERE
NEW!
CHECK YOUR LICENCE PLATE INSTANTLY
CHECK THE LICENCE PLATE OF YOUR CAR HERE